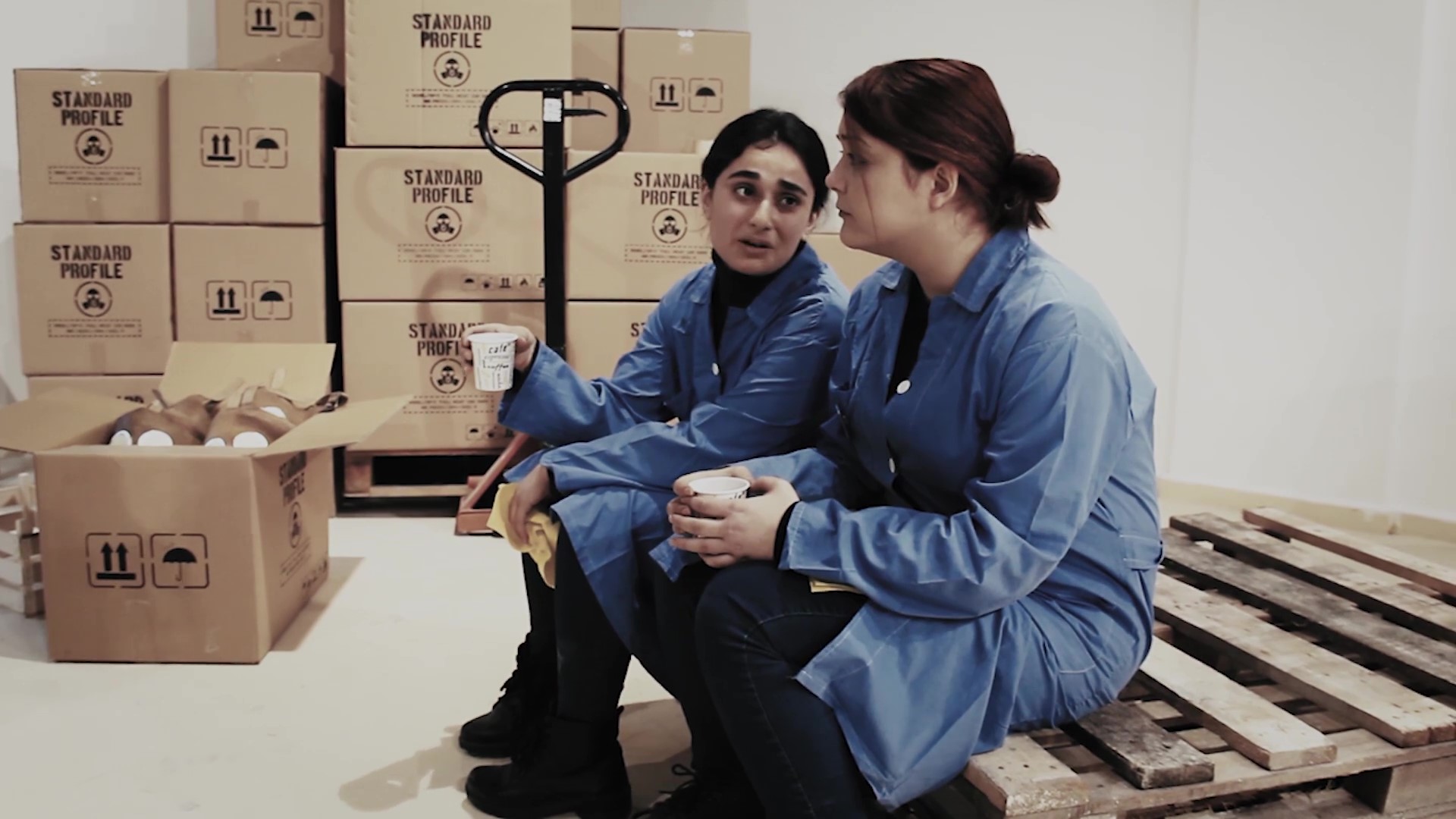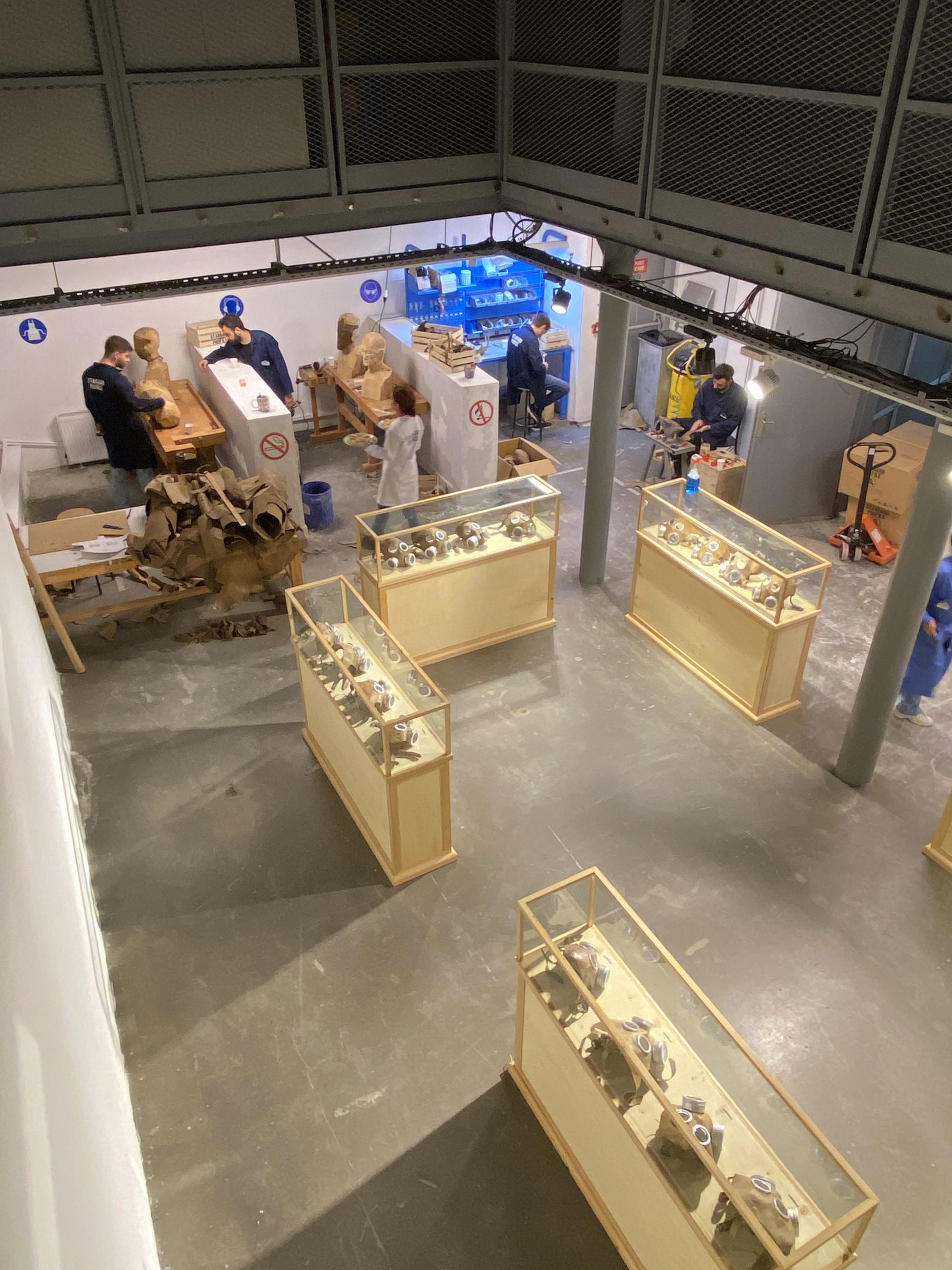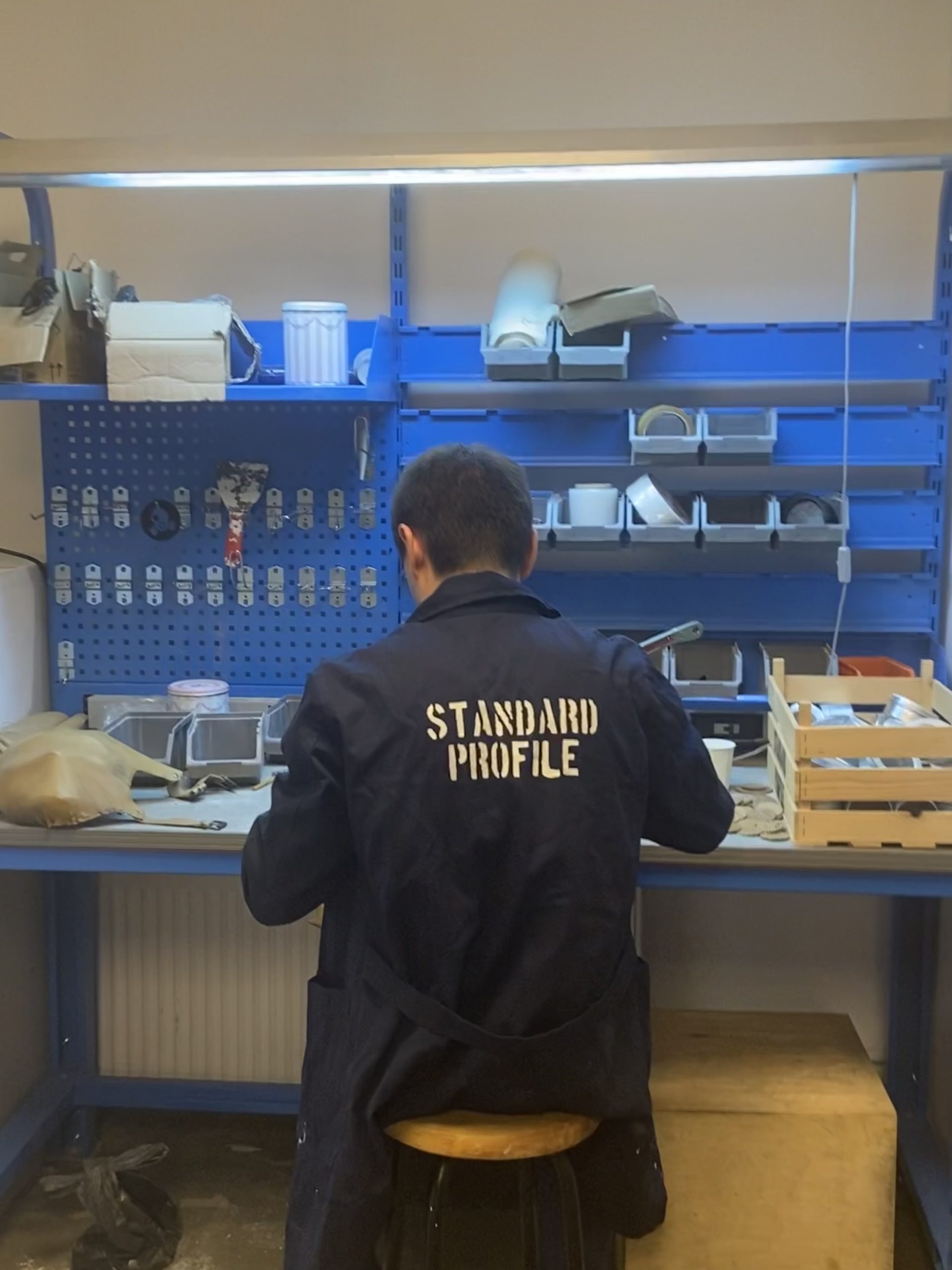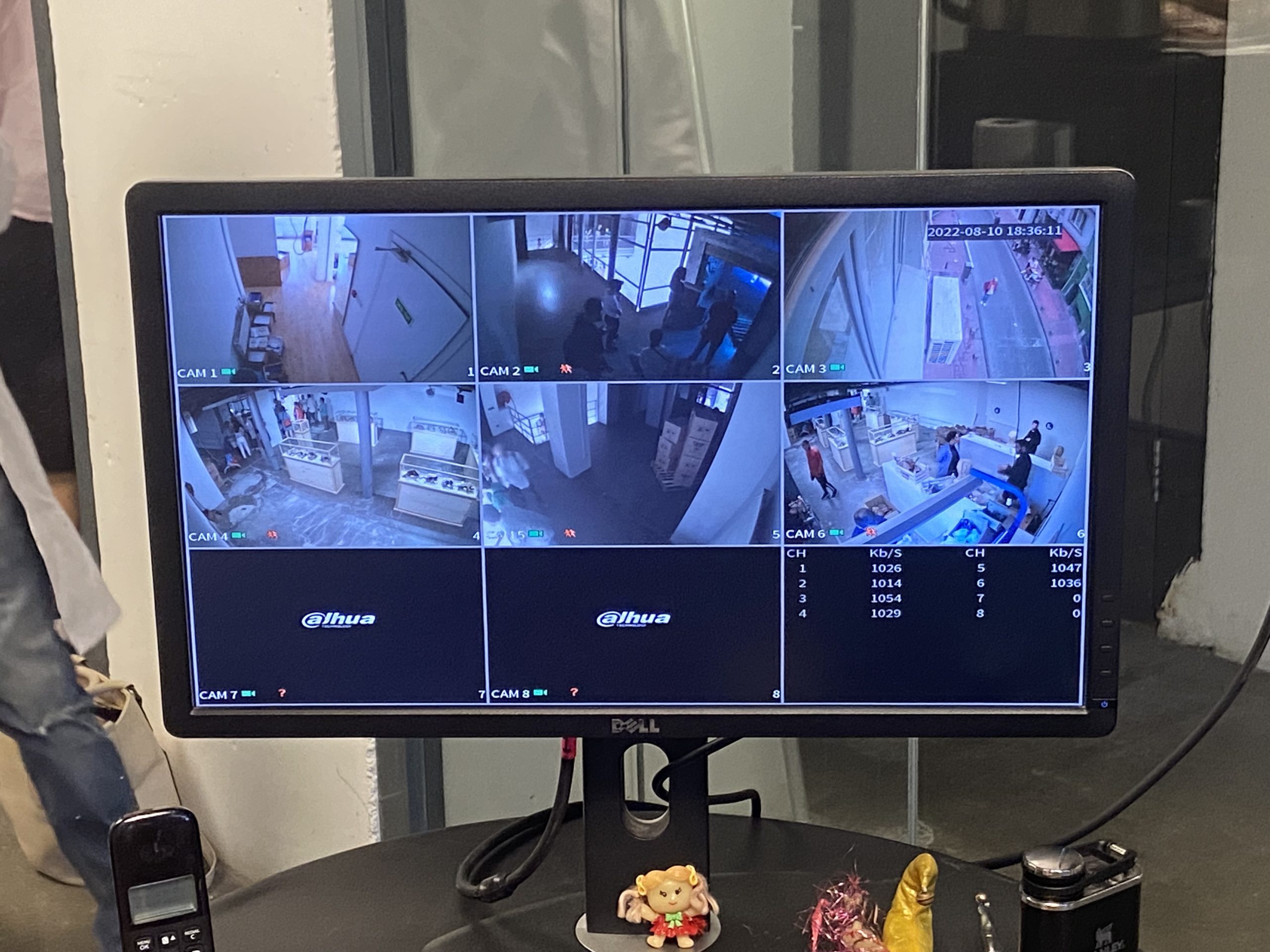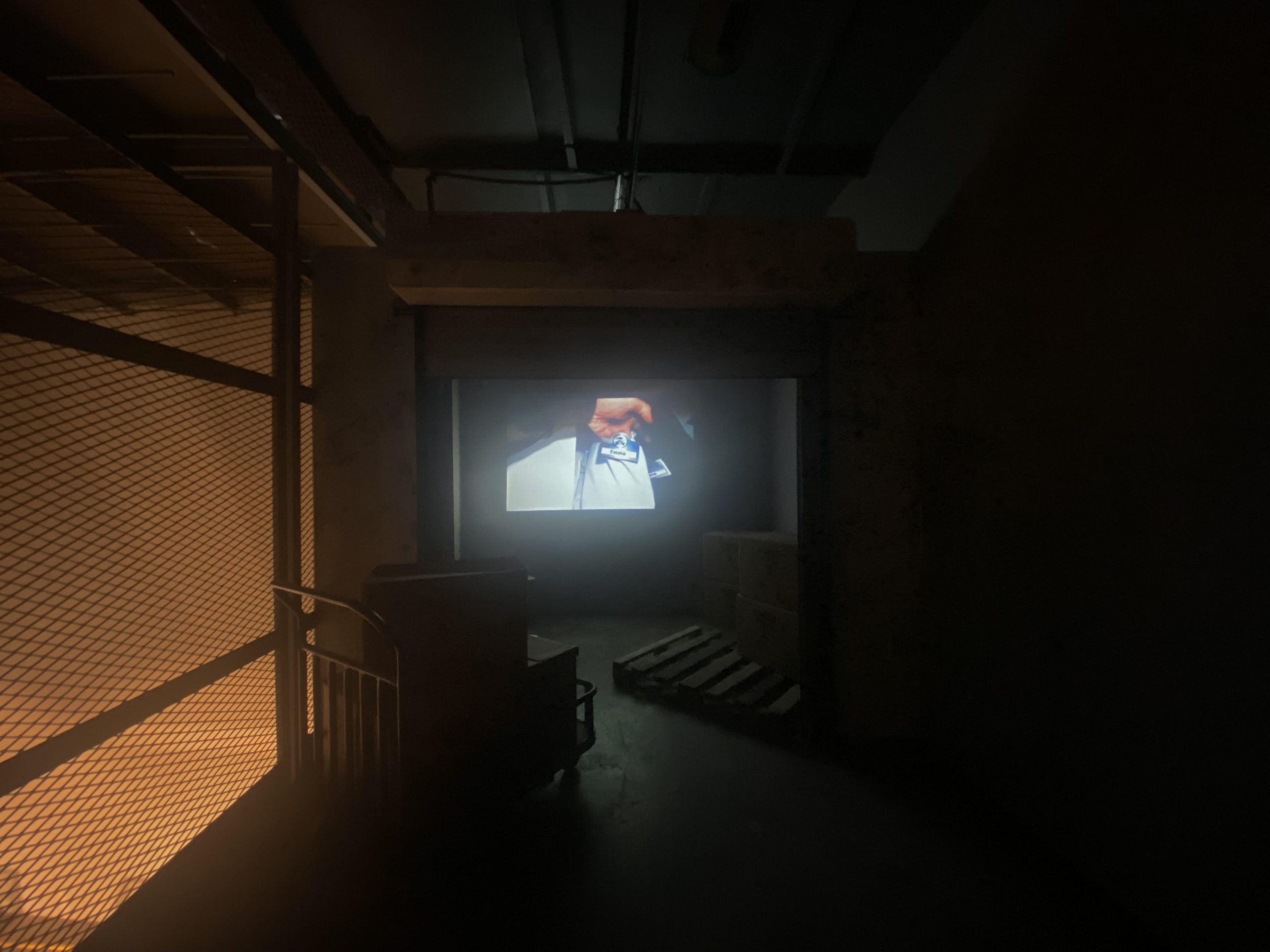 EVREN SELÇUK
STANDARD PROFILE: PRODUCTION & DISILLUSION
Art Talk: Evren Selçuk & Nilgün Yüksel 5 pm
Performance: 6 pm
10.08.2022
Evren Selçuk's performative installation exhibition entitled "Standard Profile: Production and Disillusion" can be seen at Bilsart between the dates of 10 August – 26 August, 2022.
Standard Profile is a fictional factory that produces gas masks, on a mission to "Protect Human Health." This is a fully functioning factory with its production departments divided into areas of expertise, professional teams working in these departments, product display windows, canteen employees, cleaning staff, and technical equipment.
Many elements within the factory affiliate the "Standard Profile" factory to the past and the future as well as the present. As a result, the factory also spontaneously acquires historicity. The production of the workers in this fiction and the daily-routine relations among the workforce transform the factory into a living organism.
The ideology of fiction aspires to surpass an overt critique of any system of exploitation. Thus, from within the perspective of this fiction, a lacuna emerges to rethink these organisms: the routine production cycles of factories, the phenomenon of capital and human labor, or the invisible lives within these cycles.
In the video work accompanying the fiction of Standard Profile; the serious health problems of the workers, who seemed to be working under unfavorable conditions in the factory become visible through the eyes of an anonymous character. An absurd tragedy is to be revealed.
Perfroming Artists: Fatih Bozdemir (Harold), İsmail Cem Çelikyürekli (Edwin), Halil İbrahim Baymış (Johnny), Mansur Doğan (Gando), Nisanur Gümüş (Rabi), Merve Selin Gür (Emma), Semra Akkan (Nina), Belinay İpek (Roselyn), Hasan Özçelik (security guard), Irmak Saçkesen (Fioana), İrem Serin (Arbuckle)
Contributors: Fatih Çankaya, E. Yıldız Doyran, Fırat Korkma, Gözde Mulla, Esra Oskay, Saye Özçelik, Fatih Özdemir, F. Kamil Satıcı, Seniha Ünay, Nilgün Yüksel, Düzce University, Metro Tourism
ABOUT EVREN SELÇUK
Evren Selçuk was born in Diyarbakır in 1982. He completed his undergraduate and graduate education in the field of Painting. Selçuk problematizes the relation between production and consumption in his works. He questions the ideology of power through site-specific installations, industrial design objects implicating the audience, with the realistic-fictional stories parodied through various video experiments or generation of performance-based spaces.