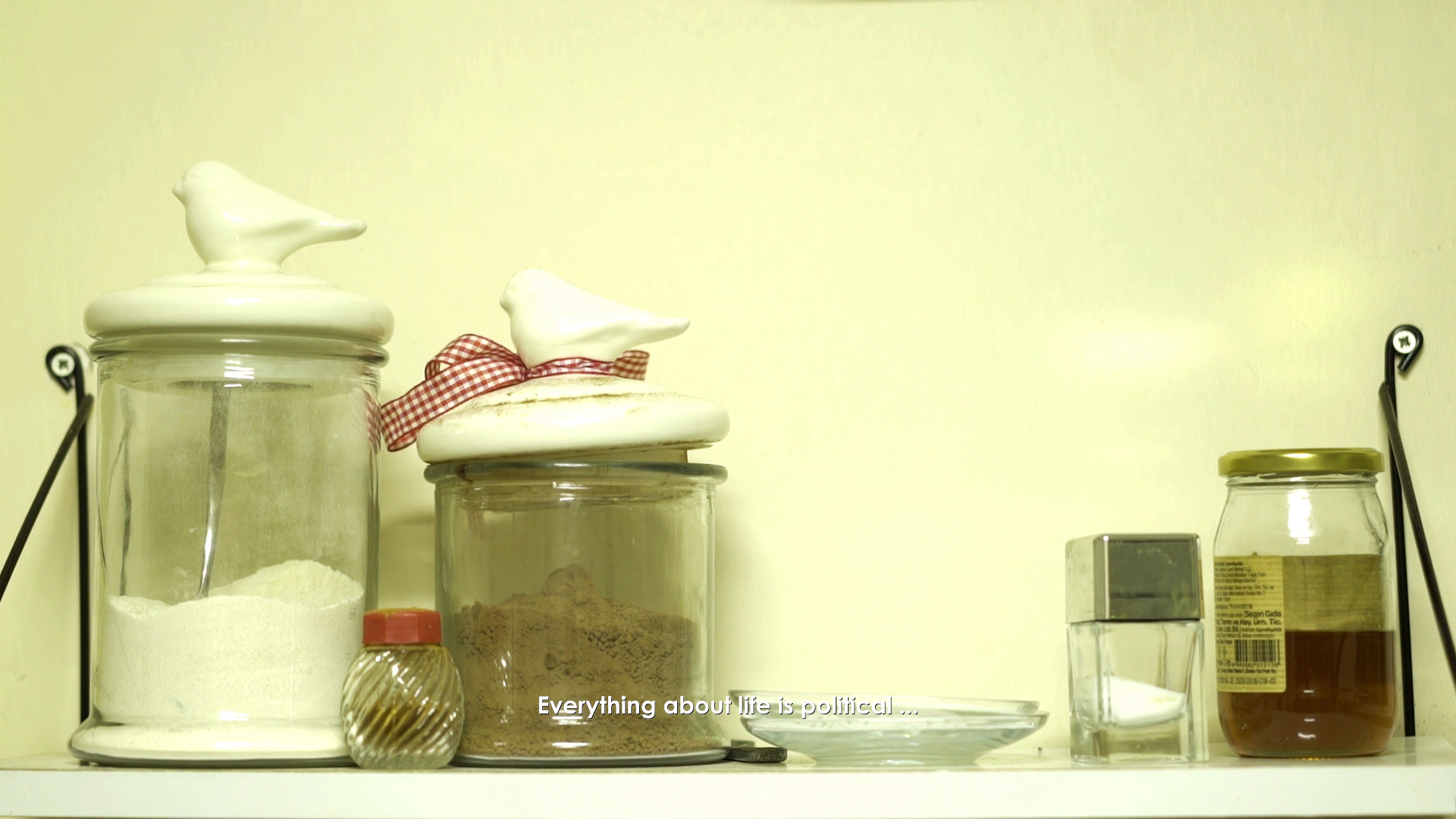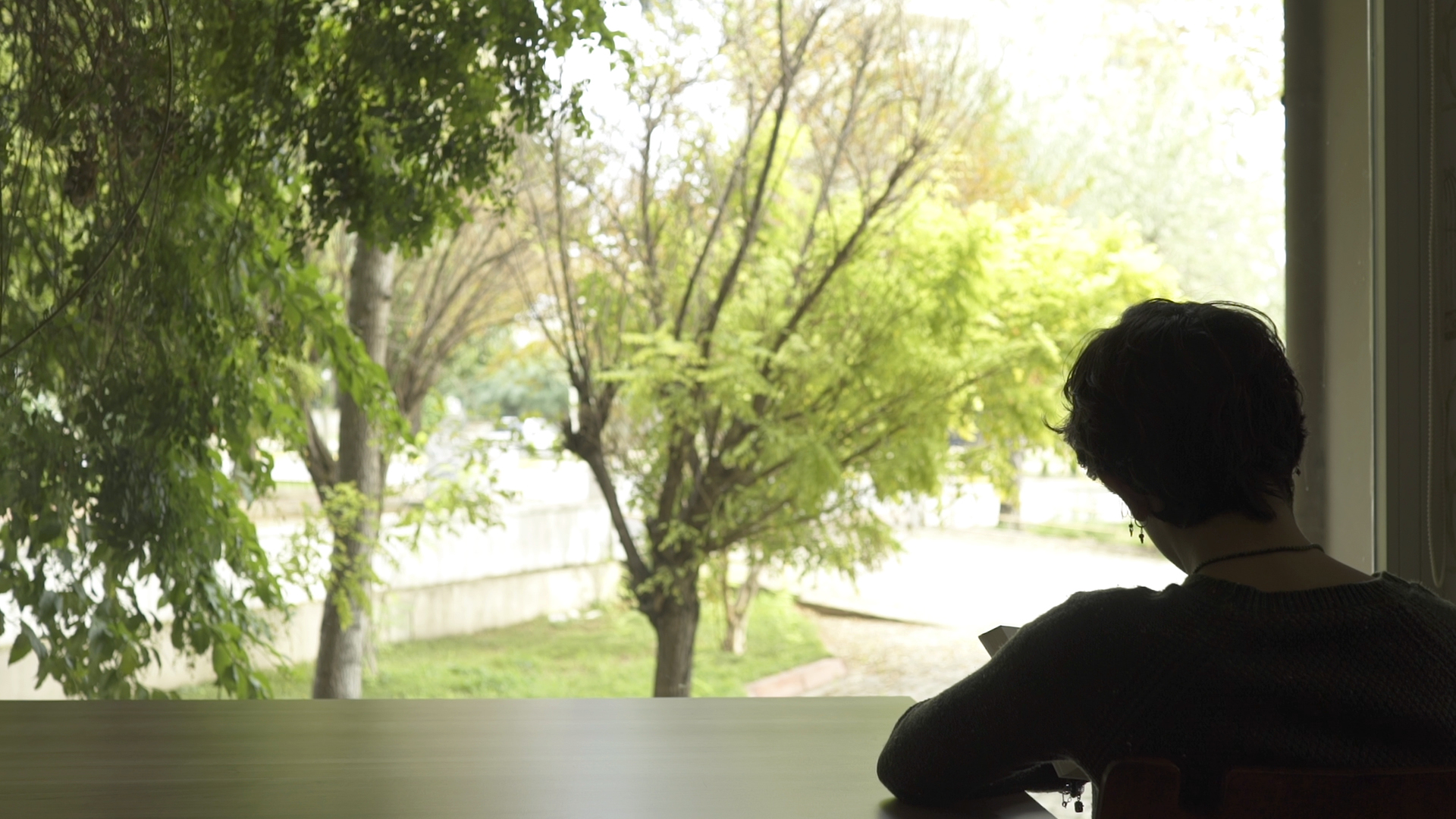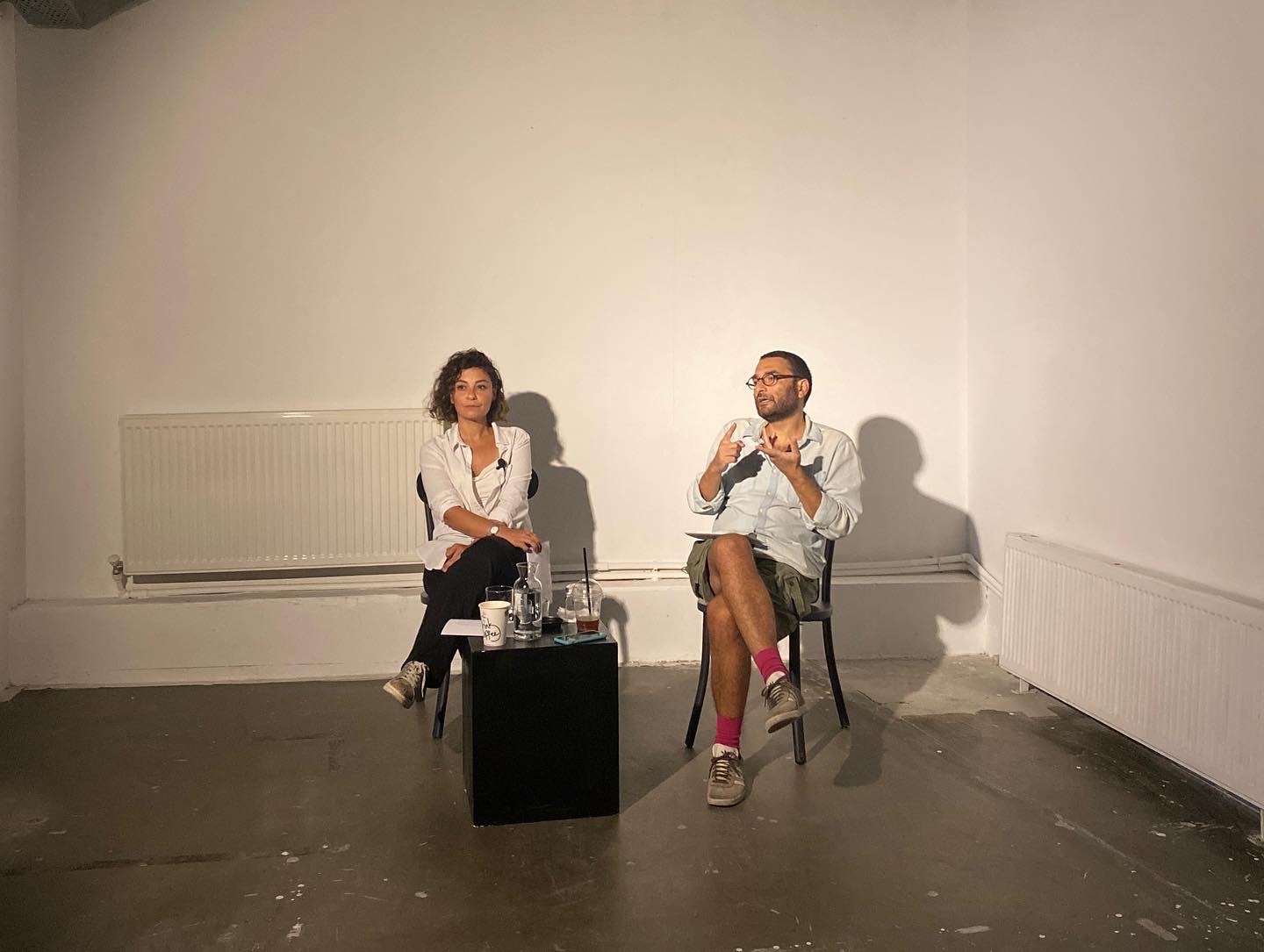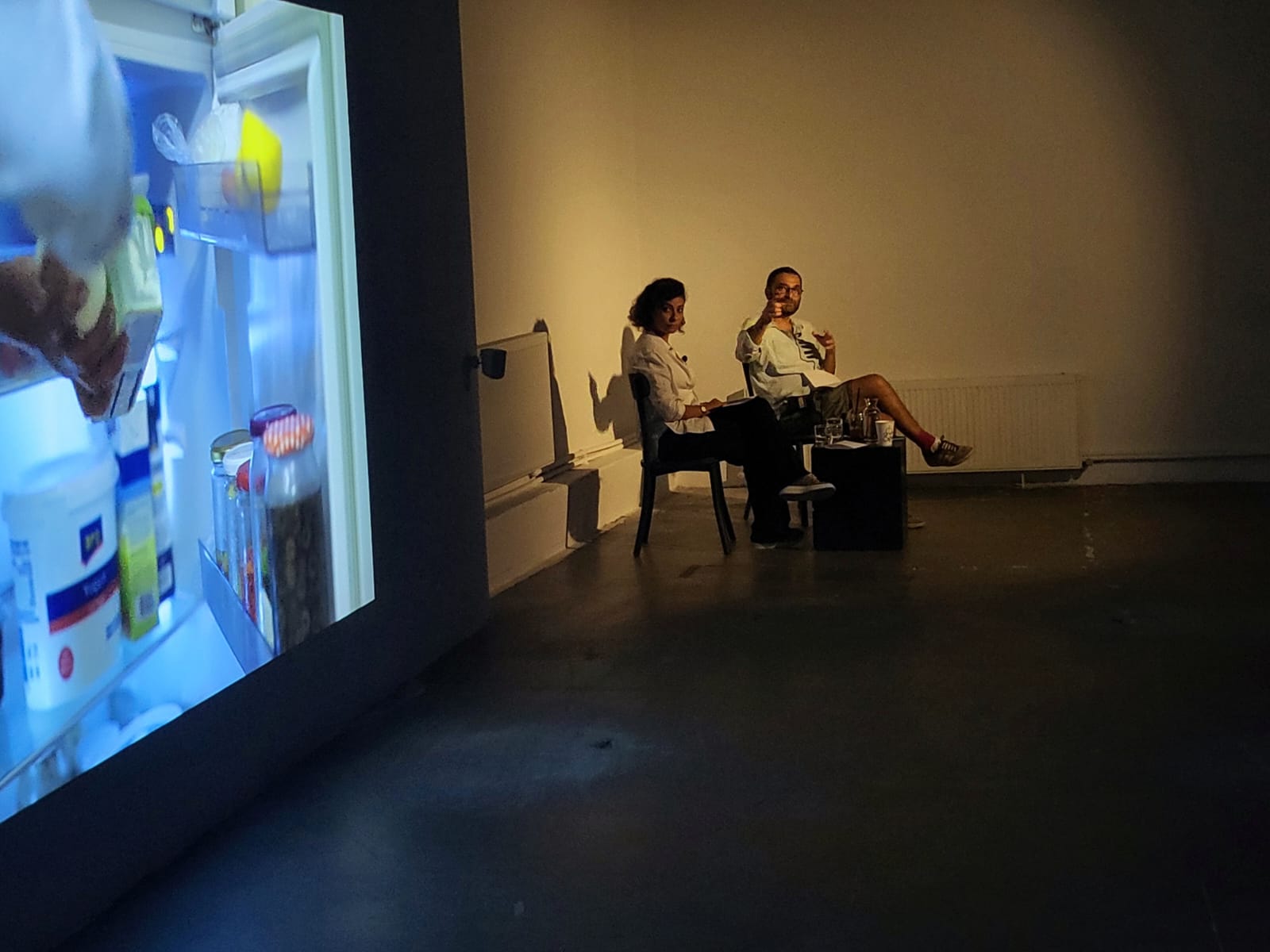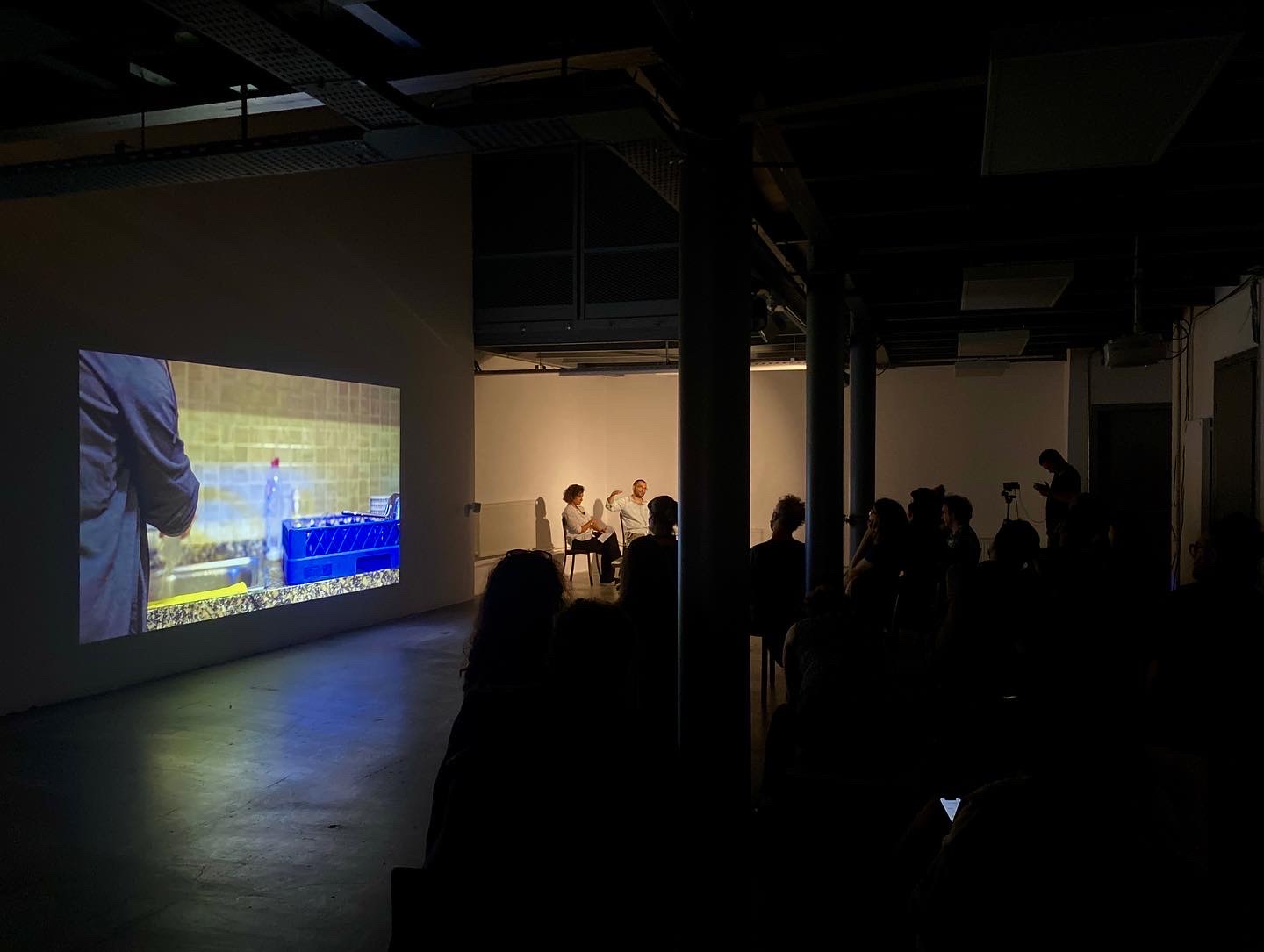 PONTOPOROS: KÜLTÜRHANE AS FILM
Art Talk: Burak Delier & Ezgi Bakçay
01.09.2022
Burak Delier's exhibition entitled "Pontoporos: Kültürhane as Film" can be seen at Bilsart between the dates of September 1 – September 10, 2022.
A Cafe, a Library, a Kitchen, and a Ship
The difference and indifference between the ordinary state in which the law is valid and the state of emergency resulting from the suspension of law has an inverse and reflective relation with the difference and indifference between an ordinary object and its extraordinary story. The discourse that circulates around an object or a daily task may cast minor (or ordinary) changes in that object or the task performed, while it can cause a major (or extraordinary) difference in value and meaning. Even though the minor and tangible changes can be detected and recorded easily, the intangible difference in value and meaning cannot be captured and cannot be rendered visible and sensuous. "Pontoporos: Kültürhane as a Film" (2019) focuses on Kültürhane in Mersin; a café and library – which functions almost like a social center – founded by academics who were dismissed from their jobs with the statutory decrees. While describing Kültürhane, Ulaş Bayraktar expresses that pontoporos means "the ship that transiently opens its own passage" in Greek. Kültürhane is not an ordinary café-library; it is also a ship that opens its route – and so many other things -; therefore, a film on this place cannot and should not be an ordinary film. "Pontoporos: Kültürhane as Film" is not an attempt to represent this place, offer a counter-information, or make the invisible/inaudible visible/audible. It is neither a pitiful call for empathy nor an attempt to reintroduce what has been excluded from the order. It is an effort to understand the difference and indifference of the extraordinary. It is very plausible that our salvation – if there is any such possibility – will not come about through beauty or the prevailing logic of this world. Is not art a search for a style that can be brought before the powers that govern crises, disasters and all kinds of deaths – biological or civil deaths, as well as the death of the planet itself- in their favor? In my latest works, including "Pontoporos: Kültürhane as Film", I have been searching for this style.
ABOUT BURAK DELİER
Burak Delier (b. 1977, Adapazarı) lives and works in İstanbul. Producing in multiple formats, the artist carries out collective projects such as Barmagazine: The Magazine That Thinks It's a Bar (in collaboration with Eylem Akçay, Emre Tansu Keten and Taylan Kesanbilici, 2018) along with his solo exhibitions such as 'The Small Room of History' (Karşı Sanat, 2022), 'Free Society of Fools and Crooks' (Pilot Gallery, Istanbul, 2016), 'Play Your Part and The Script Will Follow' (Pilot Gallery, Istanbul, 2013), 'Freedom Has No Script' (Iniva, London, 2014) and 'The Collector's Wish' (Pilot Gallery, Istanbul, 2012). Among the group exhibitions he has participated in, it is possible to mention: 'Istanbul. Passion, Joy, Fury' (MAXXI Museum, Rome, 2015), 'Artists' Film International', (Istanbul Modern, Istanbul, 2015 and Whitechapel Gallery, London, 2014), 'Unrest of Form' (Vienna, 2013), the 2010 and 2008 Taipei Biennials, the 10th Istanbul Biennial (2007).
Interested in rendering visible the relationships between capitalism and contemporary art practices in his collective and individual work, Delier turns life itself into an object of study by creating absurd intersections using guerrilla tactics and strategies borrowed from everyday life. Furthering his studies with an approach that problematizes both himself and art, the artist seeks to create breathing spaces beyond existing relations of production and power, as alternatives to the dominant living culture, which is one that narrows life to the point of suffocation.
Delier's essays discussing the relationship between art and politics were published by Koç University Press under the title Scenarios of the Art World (2016).