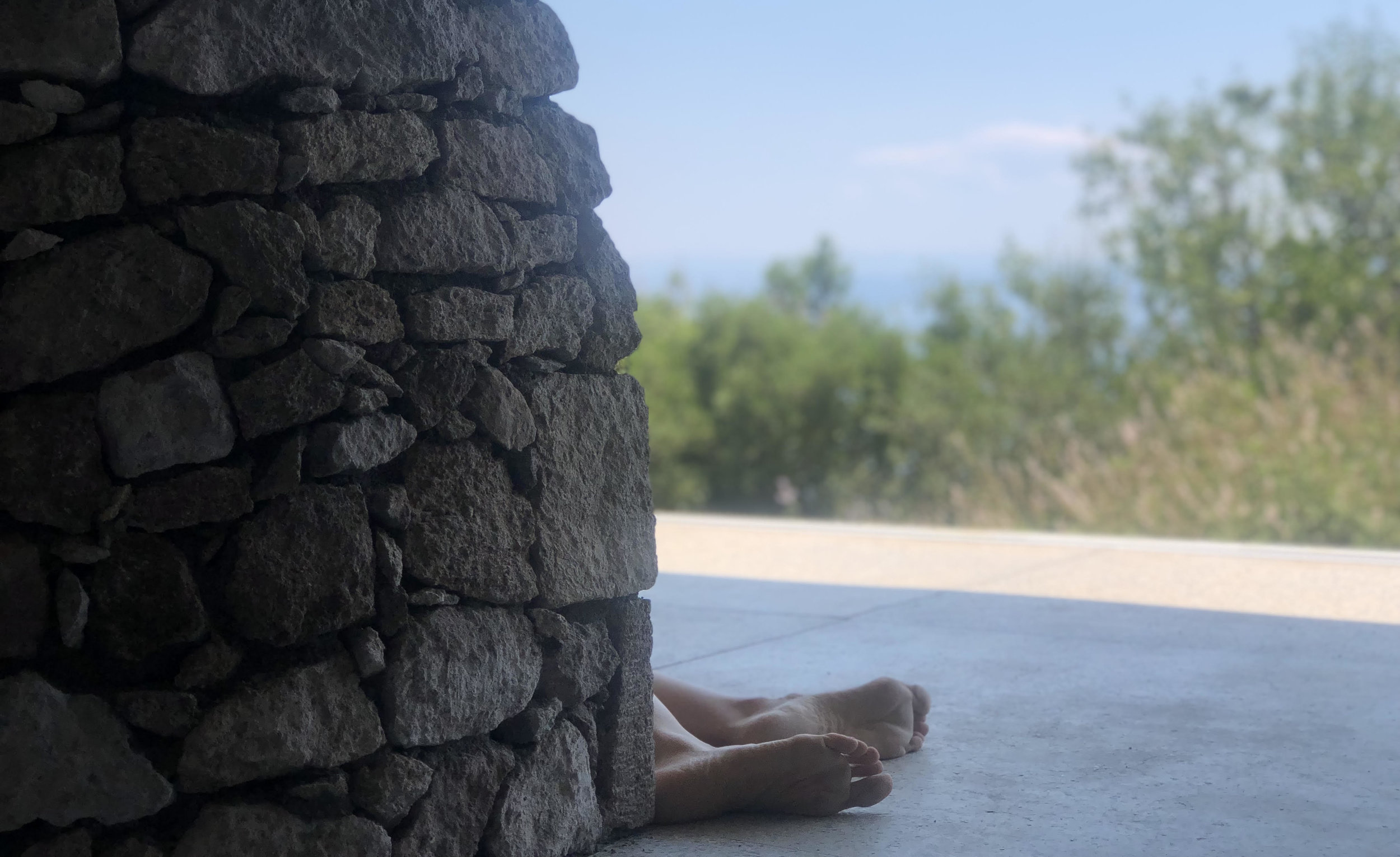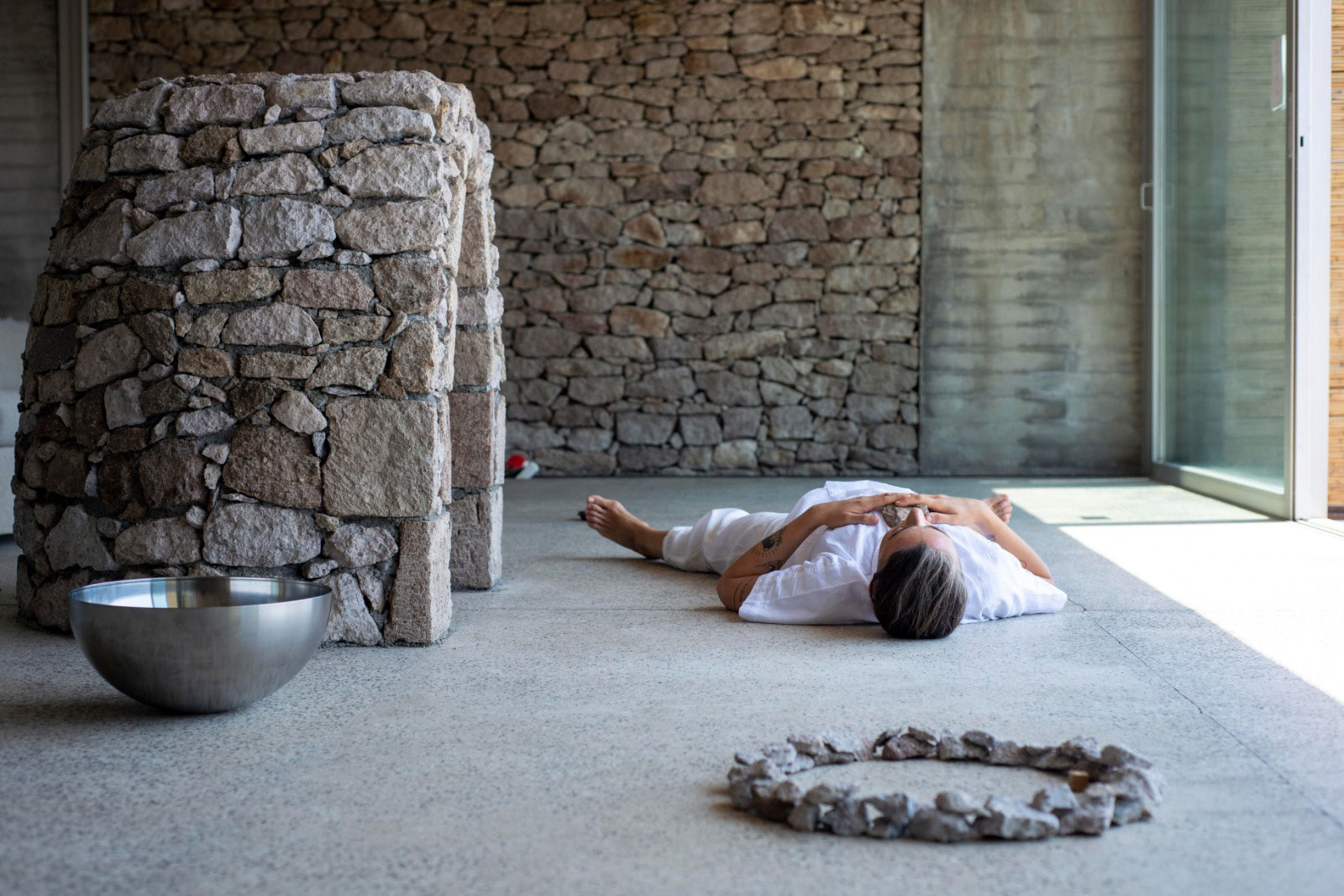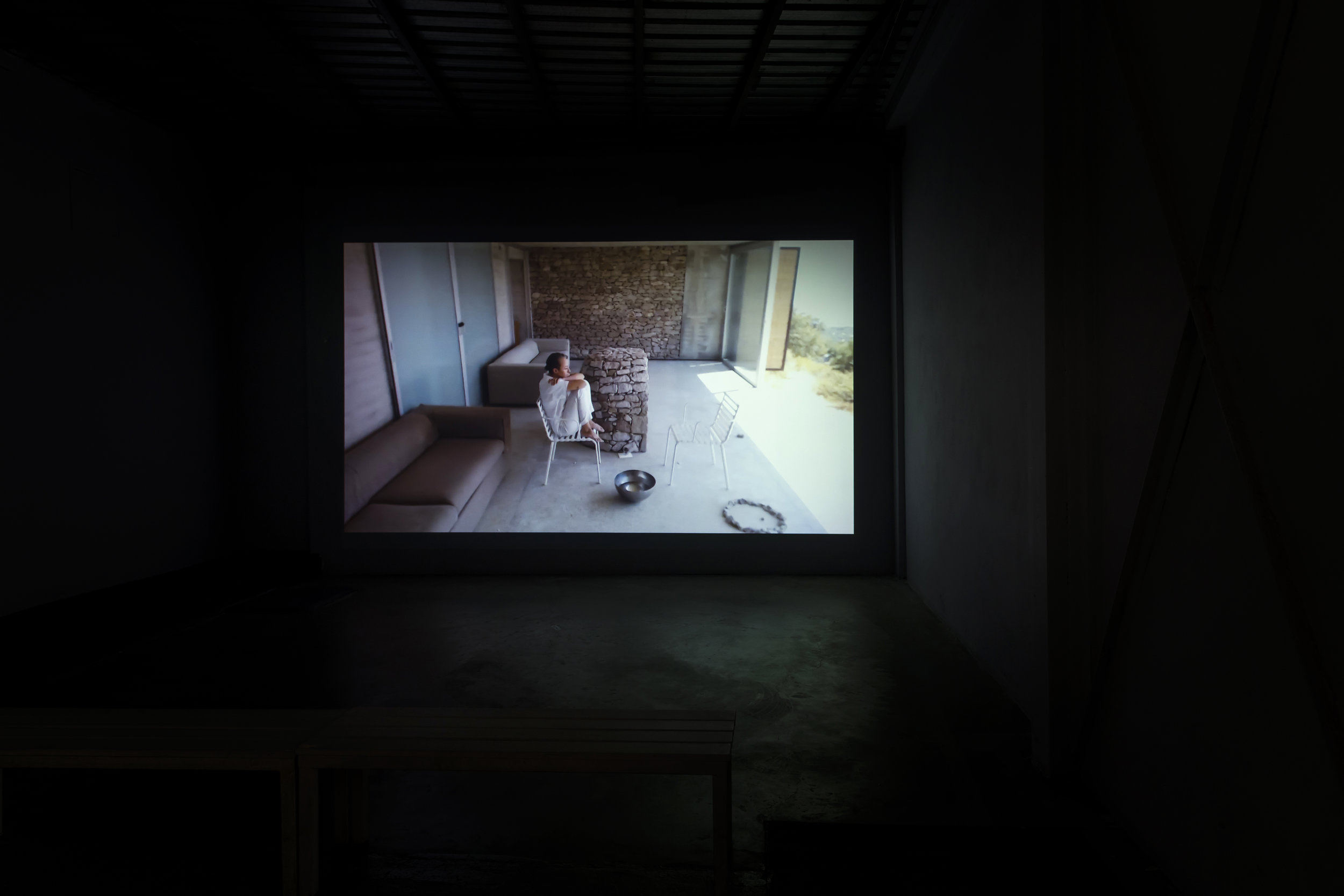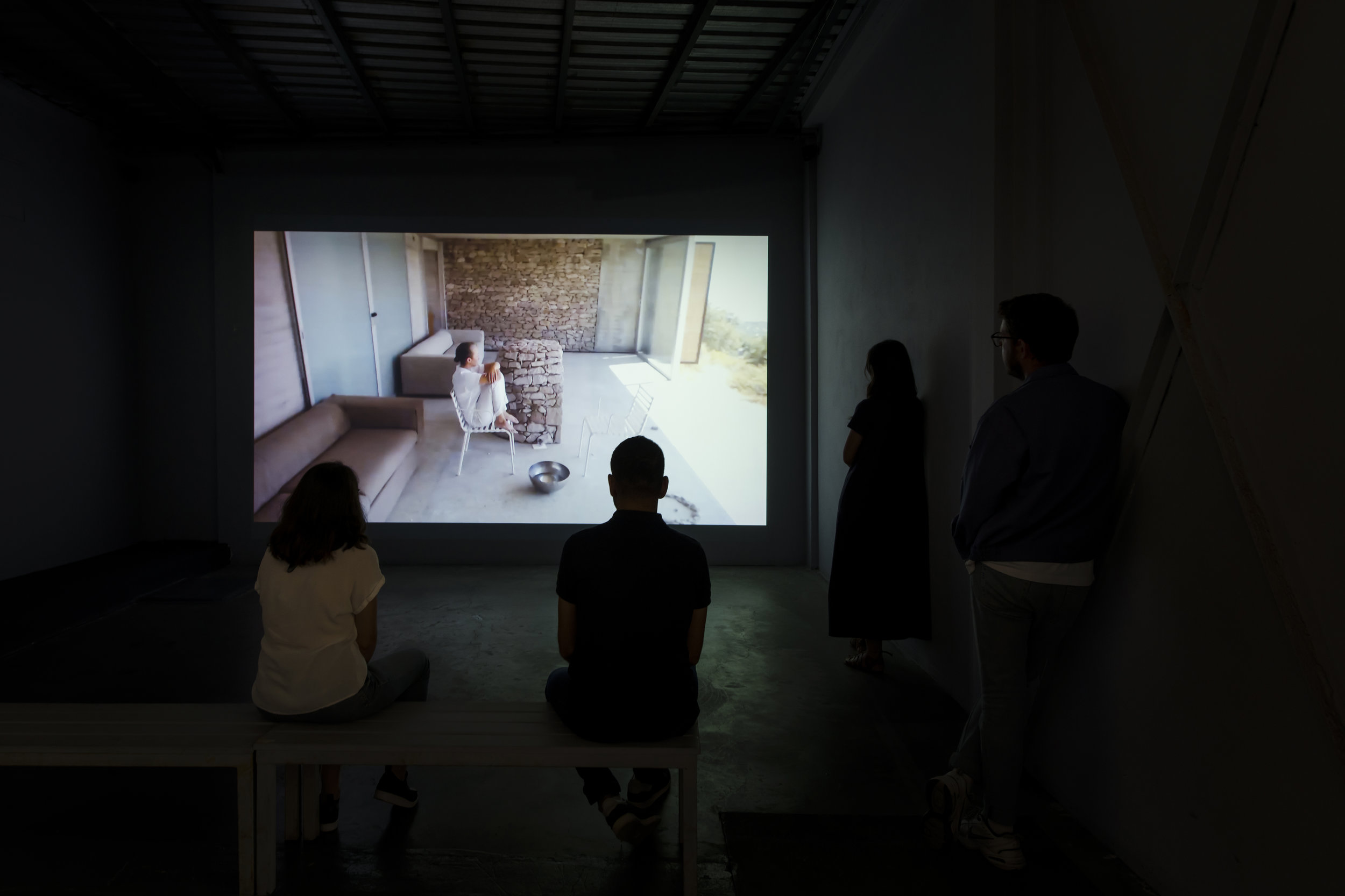 COMPLETE INCOMPLETE

CURATOR:
PERFORMİSTANBUL
August 01-31, 2019
Performistanbul – in collaboration with Bilsart, brings performance art to the Aga Khan Award-winning B2 House.
Venue: B2 House, Büyükhusun Köyü (Village), Ayvacık, Çanakkale
Live broadcast of the performance: Bilsart, Evliya Çelebi Mahallesi, Kıblelizade Sk. No:5/A Beyoğlu, Istanbul, Performistanbul Youtube Channel
Time: 12.00-18.00
Bilsart will host the live broadcast of Leman S. Darıcıoğlu's performance Complete Incomplete –taking place at the B2 house with the curatorship of Performistanbul– between August 01-31, 2019.
Within the scope of the project, realized with the cooperation of Bilsart and Performistanbul, the Aga Khan Award-winning B2 House features a long-term performance for the first time and opens its doors to the audience via the artist. The performance process will be broadcasted live at Bilsart's venue, which is in a completely different city and focused on video art, and it will meet the audience at two different locations.
"This house is not in a state that wants to be 'completed', but rather claims its incompleteness. It is not the pursuit of infinite transparency of the person towards the other, endless union with the other, endless sharing, endless shopping. It calls upon the person to content oneself with what is at hand and to look at the sky, the sea, the tree, the soil, and stand still. So desire here does not look for the impossible missing object, it lives what is in itself." – Leman S. Darıcıoğlu
Leman Sevda Darıcıoğlu, who spent her last year with a notion of endless repetition and a boundary study on feelings of exhaustion and impossibility, is carrying these notions that she has studied for a year via her performance that will last for 6 hours a day and 6 days a week throughout the month of August at the B2 House located in the village of Büyükhusun, Ayvacık. The performance sprouts from the architecture of the B2 House and invites its audience to question exposure, open(ness) and close(ness), and the desire for self-sufficiency and the acceptance of the deficiency of the person who is always incomplete.
To create Complete Incomplete, Darıcıoğlu has spent a long time away from technology at the B2 House in the village of Büyükhusun. With this performance, the artist starts with the dynamics of the village and the themes deriving from the architecture of the house and this path brings the artist to open space-to open-open(ness) / closure-to close-close(ness). In this interrogation of openness and closure, which is on the one hand, between the shore, the border and in between two sides, the artist searches for the desire, to remain with its own lack of presence through being in its own space and not seek completion.
Each day, the artist starts her performance by throwing a six-faced-dice and the dice determines what she will do throughout the day. Each symbol on the dice points to a different action that the artist had set.
The performance, which is open to the audience, will be held in Assos and broadcasted live at Bilsart's Istanbul venue and on Performistanbul's Youtube channel. Complete Incomplete can be viewed at Bilsart's venue from Tuesdays to Saturdays, and on other public holidays as well as on Mondays the live broadcast can be watched on Performistanbul's Youtube channel.
About LEMAN S. DARICIOĞLU:
1985, Izmir. Currently based in Istanbul.
The artist produces mostly in the field of performance art but also (rarely) in other disciplines like installation, video, photography etc. She sees the process of making art as a performative research on theself. She uses the work as a tool to transform her limits and her subjectivity and also to create new corporal concepts to think, to imagine, to dream, to act, to be and to become. Her works are always based on this two layers: The transformative power of the body work and the intellectual/political/ethical concept (which speak with one voice to her) of the project. She views the body as a resource to be unravelled; as a laboratory of emotions, fears and limits; and as an intensity space of encounters. She believes in the power of the present and the touch. If and when she needs to define herself as an artist, she chooses to use the 'queer artist' title. Her take of 'queer' does not only refer to an area beyond heterosexuality and binary sex, but also to a space beyond normativity itself.
Between 2012-2019, she had been in the advisory team of a series of queer theory writings called Queer Düş'ün (queer fantasy/thought) and had been the translator of some queer books in the selection, in Sel Publishing House. She also edited and compiled a queer theory book called Queer Temaşa (Queer Contemplation/Spectacle), also published as a part of the series, again through Sel Publishing House (2016).
She was a member of Istanbul Queer Art Collective between 2014-2017.
She continues to her performance works as a Performistanbul international performance platform artist since 2017.

She has performed or exhibited her projects in several art galeries, performance/event halls, art spaces like Badischer Kunstverein, Karlsruhe, Germany; Evliyagil Museum, Ankara, Turkey; Shilpakala Academy, Dhaka, Bangladesh; Asia Art Biennale Bangladesh, Dhaka, Bangladesh; Venice International Performance Art Week, Venice, Italy; International Performance Art Festival, Warehouse9, Copenhagen, Denmark; Festival A Corner in the World; alt Bomontiada, Istanbul, Turkey; Jeonbuk Museum of Art, Jeonju, South Korea. She has performed in 15. Istanbul Biennale as one of the performers of Pedro Gómez-Egaña's work Domain of things and had performed as the only one performer in Lauren McCarthy's work 24 hour host as part of "Digilogue 2018" at Zorlu Performing Arts Center. She has co-curated Dream Pavillion within "Enexpected Territories" at 26. Tüyap Istanbul Art Fair, Artist 2016.
For detailed info or asking for her participation to some events, please contact with her or Performistanbul.
About PERFORMİSTANBUL:
International Performance Art Platform Performistanbul aims to support creative production by collaborating with international artists and institutions as well as to bring performance and live art to a broader audience.
The platform's roster comprises 11 performance artists from Turkey and more than 20 project-based international contributors. An itinerant initiative since its inception, Performistanbul has completed over 50 performances in various locations, collaborating mostly with museums, galleries and international organizations including Pera Museum, Pi Artworks, 5533, Galata Greek Primary School during the 15th Istanbul Biennial, Caroline Garden's Chapel (London), Venice International Performance Art Week and Marina Abramovic Institute.
In 2018, approaching the performance art as a unifying and healing power, 'Performistanbul Live Art Research Space' (PCSAA) has been established within the Performistanbul platform. PCSAA will provide public access to extensive resources (both regional and international) for students, curators and researchers working with/in the field of performance and live art. The aim is to bring the live art to wider audiences and to deepen research in this field by exploring new dialects, methods and concepts which are based on this discipline.
Performistanbul Live Art Research Space (PCSAA) intends to bring together over 7000 sources including international live art archives, documentations and publications. By founding recently Performistanbul Publications, Performistanbul started working to translate essential foreign sources into Turkish in order to publish them in Turkey and provide further resources in the field.
Peformistanbul also received the SAHA Grant for the Sustainability of Independent Art Initiatives 2018–2019.