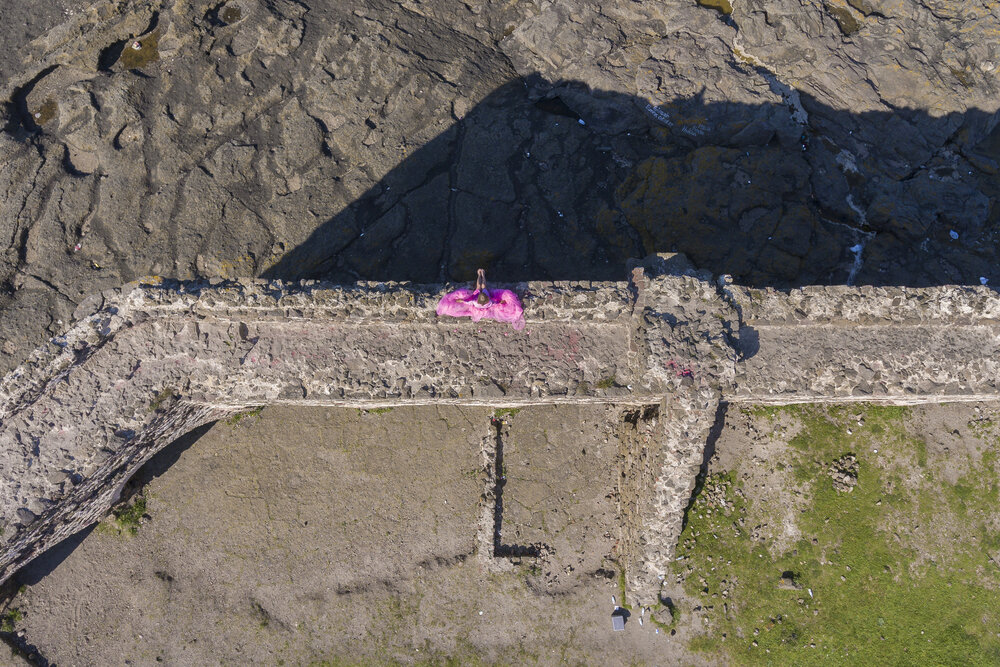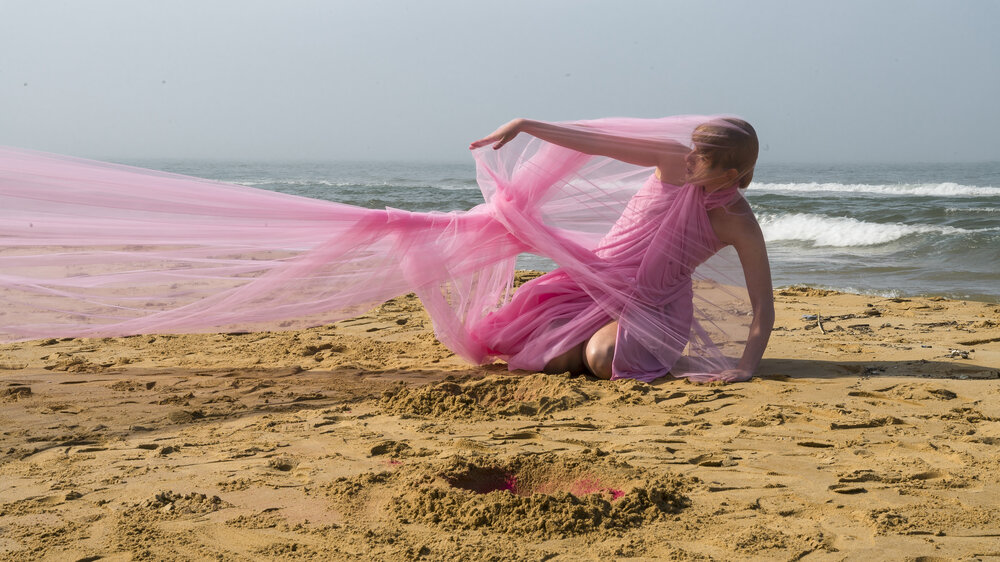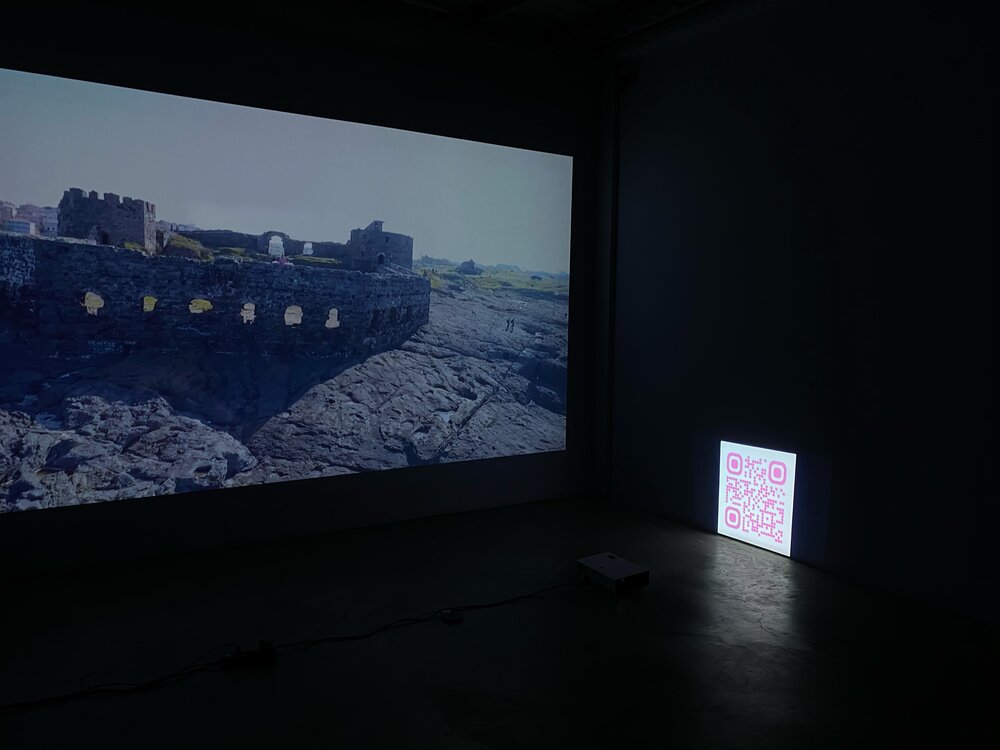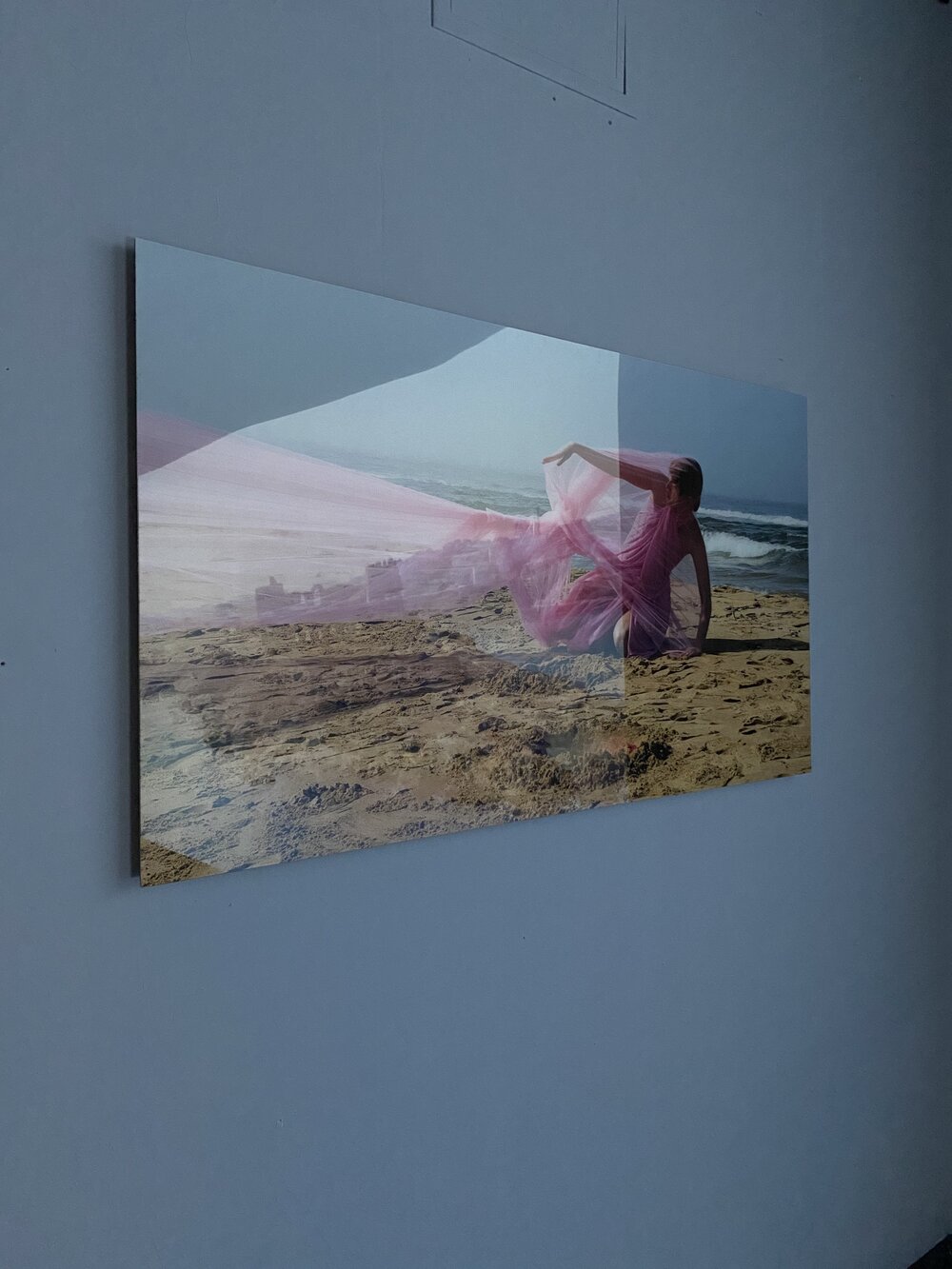 NYMPH
Art Talks: Ayça Ceylan
04.03.2020
Bilsart is hosting Ayça Ceylan's solo exhibition entitled "Nymph" between March 04 – 14.
Nymph, performance, 30 months, Kilyos-Karaköy / İstanbul
From Kilyos till Karaköy
I searched my home in all the coasts
In all the closed beaches
In all the closed coasts
Those made my home move far away
I am trapped in land
Any pink is my memory piece…" nymph
Nemf is thirty months performance on body-space construction from Kilyos to Karaköy. In the performance, the beaches opened in Istanbul in the 20th century and the closing of the majority of these beaches in the 1970s are constructed through the nymph (water fairy) persona of the performance artist. Nymph is a water fairy that lands from Kilyos and meets the land acquaintances. However, when the beaches and the coasts are closed, they are trapped in the land. Along with every passing moment, the water nymph leaves memory part by part to some locations in the city and convey the importance of the beaches in terms of breaking the gender barrier, socializing alongside swimming. These transfers are archived via photos, videos, diaries and various materials. The performance's Kilyos, Rumeli Feneri and Sarıyer Center parts are completed.
*Parts of the performance at Kilyos and Rumeli Feneri were recorded with photography and video by Ali Gülkanat
About AYÇA CEYLAN:
Performance artist, choreographer and art writer Ayça Ceylan produces space-specific experiments about our perception processes through employing disciplines such as dance, psychology, literature and technology together. In her experiments, Ceylan conducts research on how the body and space construct each other, the personality exchanges and their effects on the repair processes on our memory. The research process is carried out through performances and workshops, which include the changeable roles of the audience and the performer. In her performances and workshops, apart from art spaces, Ceylan prefers diverse spaces such as public space, abandoned space and ancient cities that will affect our archetypical memory. Rituals, symbolism and synchronization with nature are among her biggest supporters. After graduating from Istanbul Technical University, Department of Mechanical Engineering, she continues her education at Istanbul Bilgi University, Department of Performance Arts. Ceylan will graduate from the department after the completion of her thesis entitled "The Problem of Institutional Archives of Performance Art in Turkey since 1990". Ceylan is the founder and creative director of bodyinperform, founded in 2017. The artist had carried out performances and workshops in numerous venues including Zorlu PSM, SALT Galata, STUDIO-X Istanbul, Contemporary Istanbul, Casa Dell Arte, Kempinski Hotel Barbaros Bay, Patara Ancient City, Narmanlı Sanat and Soho House. She had realized performative collaborations with brands such as Duru and Reflect Studio. The artist's performance documents are included in various private collections. Ceylan acts as an art writer for Milliyet Sanat and Sanatatak. Ayça Ceylan was invited to artist residency programs in Ghana, Chile and India in 2020 with her performance series "come join us at Fragile City", which includes the concepts of local culture and memory.