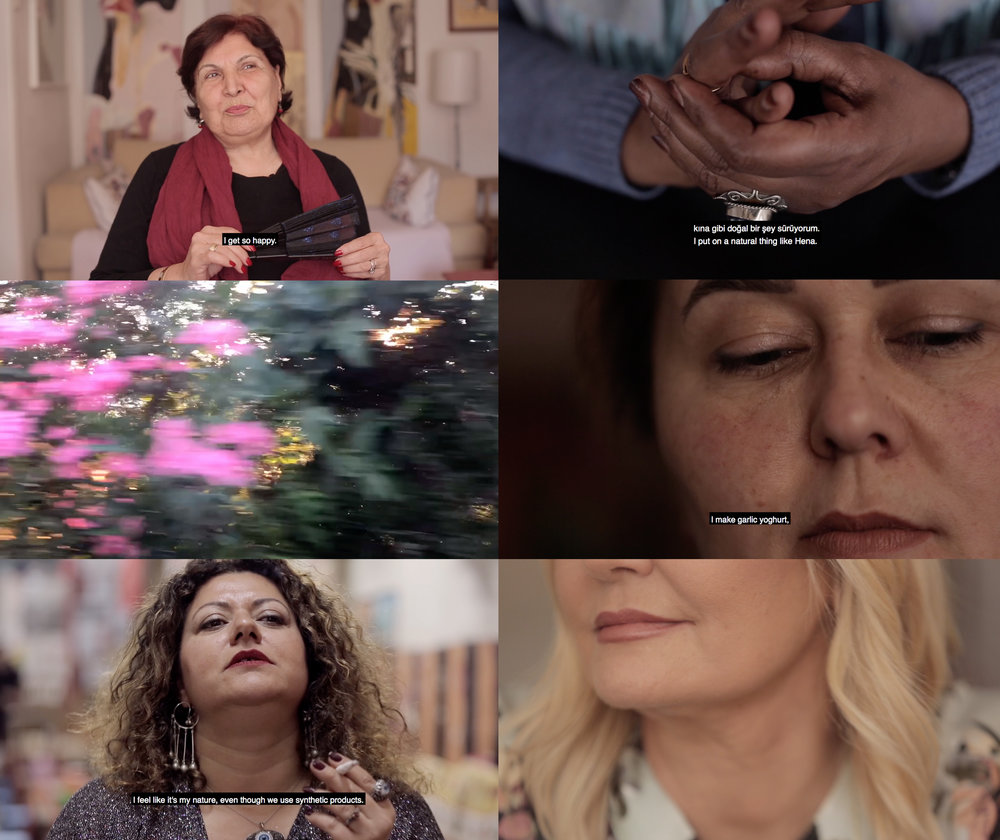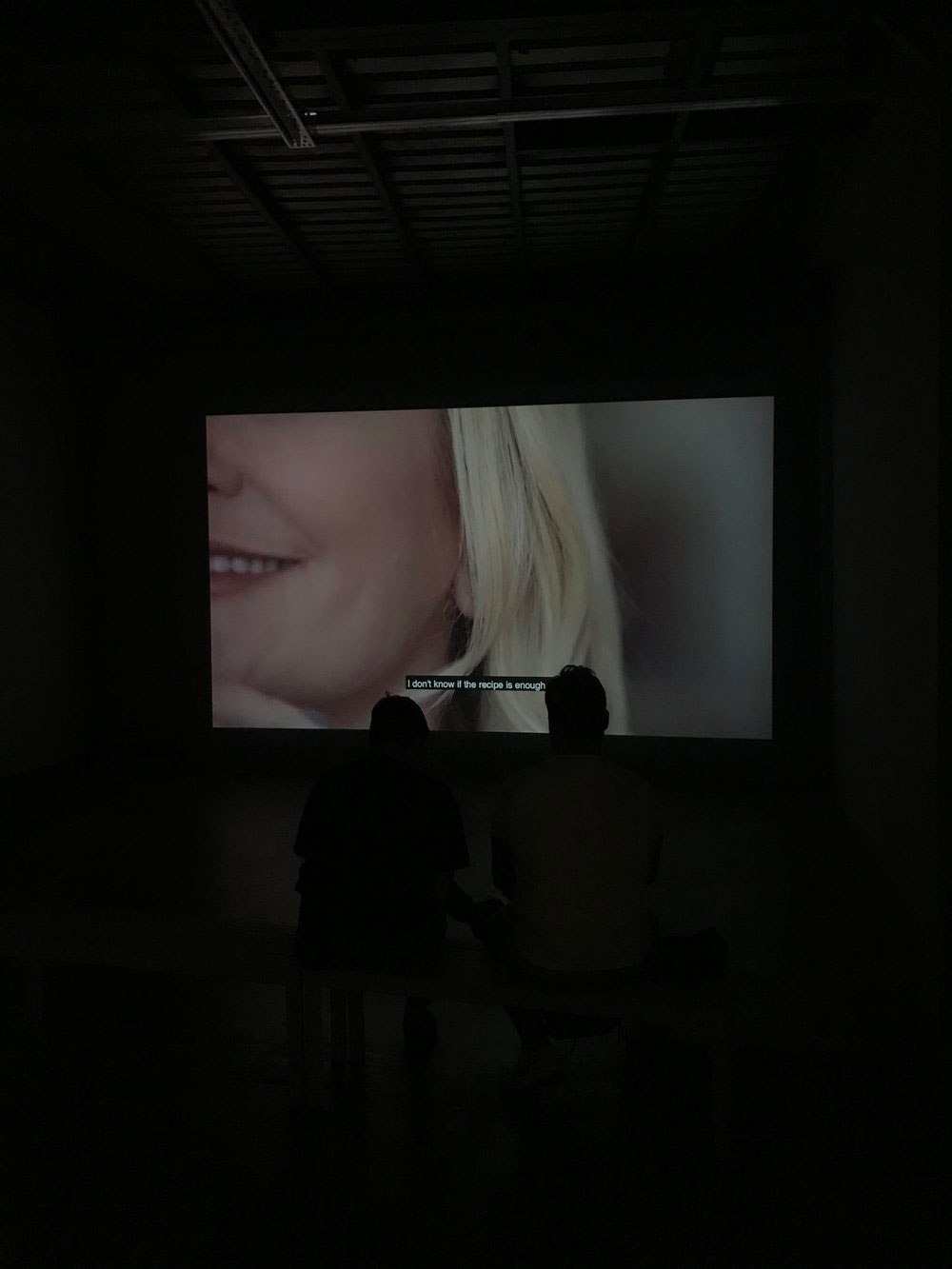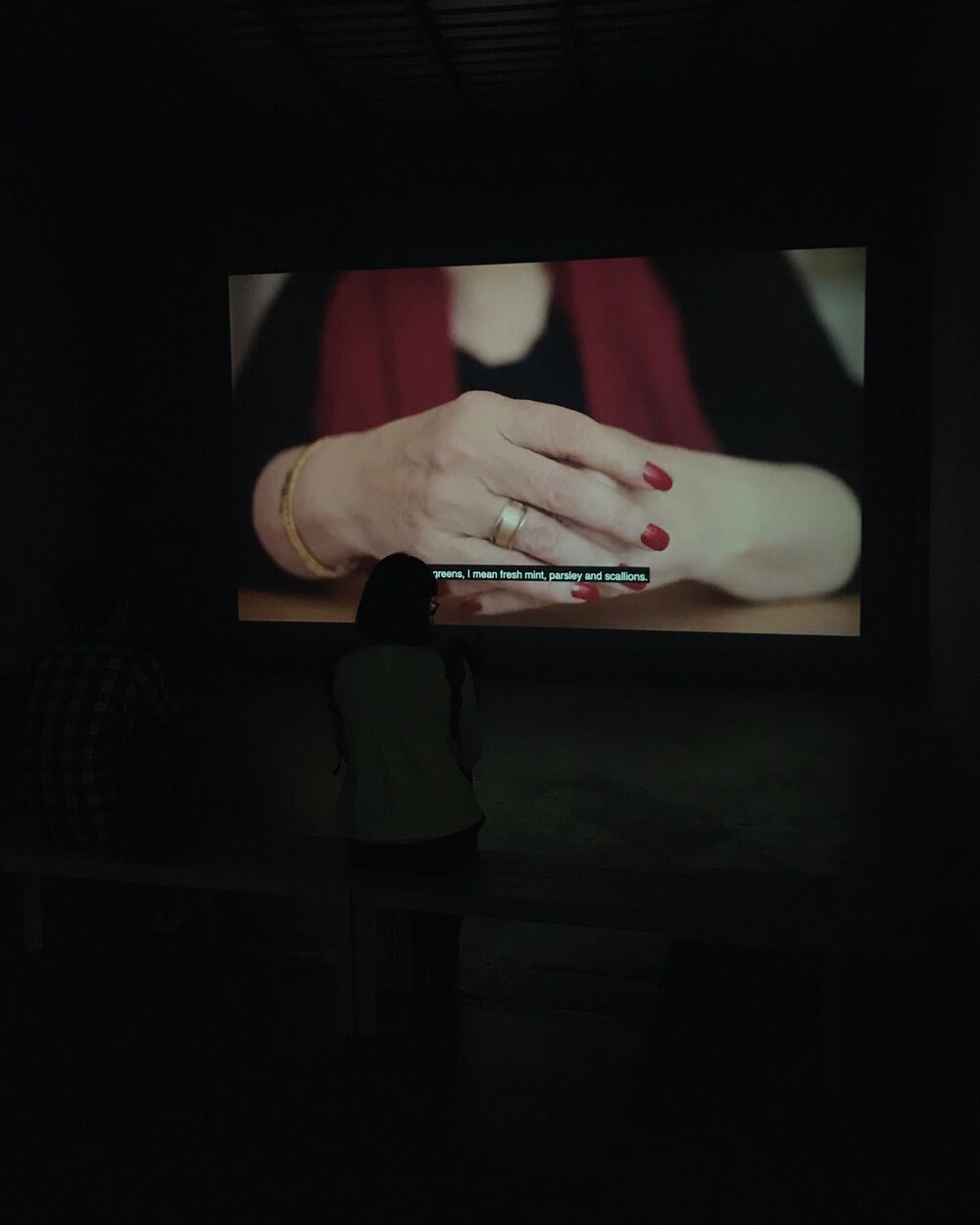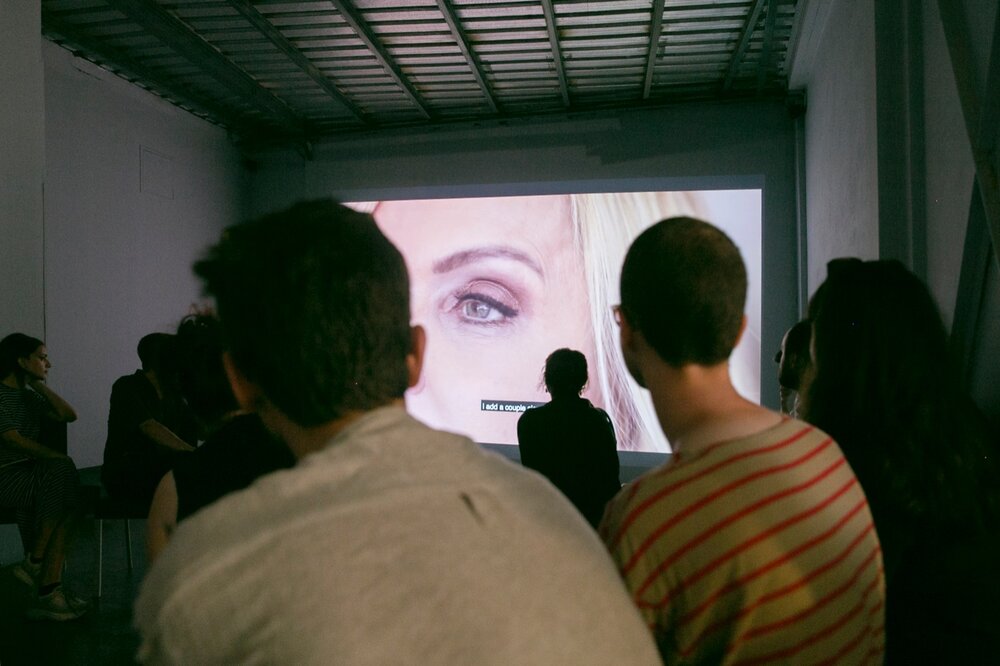 COMMON SECRET

CURATOR:ASLI SEVEN
Art Talks: Huo Rf & Abdi Cadani & Aslı Seven
03.09.2019
Bilsart hosts the group exhibition "Common Secret", curated by Aslı Seven, between September 3 – 28.
"Common Secret" brings together two video works that investigate the social use of pretense and lie by focusing on masks, makeup and language as props of a serious game, while presenting us with settings of food preparation and consumption as collective and personal rituals.
According to anthropologist Michael Taussig, the knowledge of what not to know, what not to say and what not to see is the most powerful form of social knowledge.
The social tactics and behaviors through which we communicate and create a community constitute the surfaces, faces and interfaces where structures of power are reproduced and challenged – language, ceremony, art, all supported by the depths of public secrecy that they conceal and reveal in a measured balance in movement. Truth and lie are not opposites, neither are they mutually exclusive they rather complement and mutually generate eachother.
The negotiation of what can be spoken and visible at any moment in social history and the conditions for transgressing these boundaries are set out a playground. Fiction, falsehood and play, as well as techniques of self-presentation and risk calculations appear as plastic materials in these two videos: redefining the parameters of truth, speaking the unspeakable and opening up a space for the performance of subjectivity within this field are conditioned at times on the suspension of disbelief, at others on invisibility tactics.
Both works rely on methods of conversation and interview, and as such, they occupy a transitional space between documentary, fiction and performance. While food and table rituals define, the ceremonial framework of gathering as a surface waiting to be scratched, the backdrop of official social and political statements catches the eye like a glitch, for a brief moment.
HUO RF & ABDI CADANI
ABSTRACT LIES (CHAPTER 1)
September 03-14, 2019
The collaborative work of Huo Rf and Abdi Cadani, "Abstract Lies (Part I)", centers social interaction tactics geared toward the maintenance of a sense normalcy by pretending that everything is alright, to be able to carry on and sustain everyday life against the backdrop of an ongoing societal crisis that cannot be spoken. In "Abstract Lies", where we observe five women, one after the other, in their personal spaces; habits of cooking and consuming food on one hand, choices of make-up and fashion on the other, appear as two fields of intersection between personal and collective, biographical and historical, presented through the axis of gender. In the moments of transition from one interview to the next, views of sunset on the Marmara sea along with the rhythmic sound of a horse carriage bring to mind the islands. These sunsets from the islands and horse carriages belong to the past, islands as spaces of comfort, contemplation and pleasure, now turned into kitsch. At the same time they reflect the fictitious surfaces of Istanbul as a marketing product, an uncanny transition is established between these two.
Within the duration of the video, there is a progression from the personal to the social in the order of the women whose portraits we watch: starting with Münevver and Fardous, the respective mothers of Huo Rf and Abdi Cadani, moving on to close acquaintances Nazan and artist CANAN, and finally to Derya Baykal, a celebrity with high visibility value through her acting and TV programs. By explaining her gray nail polish choice in saying, "you do it because everyone does it" and later in relation to food, "we do not eat fries, and so does everyone else", Baykal summarizes the relationship between personal preferences, techniques of self-presentation and power structures, possibly in the most concrete way. The area of the unspoken grows as long as it is not spoken, we invest more on the surfaces, we expand the area of language on the surface, the "intermediate" state of the interface disappears and becomes independent. In the statements of Cadani's mother Fardous who does not use make up, and Canan, who likes to shine, we find clues about the rejection of this surface and its transformation into a playground. This leads up to some questions: When does collaboration become sabotage, how can we switch from the order of approval to acts of disorder, tricksterism, fiction – into the grounds of a serious play?
The next chapters, signaled by the title of the work, point to a process and new interviews and questions that are being shaped in the course of a process.
About HUO RF:
(born in 1988, Mersin)
Huo Rf lives and works in Istanbul. Huo Rf contemplates a wide range of topics including the theory of self, personal boundaries, encounters, modern-day myths and leaving traces. He mainly produces works using painting, sculpture, photography, video and copper for its properties of conductivity, conveyance and reflectivity. Some of Huo Rf's solo exhibitions are … was here, Elhamra Han, Istanbul (2018); Stories in Reverse, Pi Artworks Istanbul, (2017); Possible, Karl Gallery Istanbul (2015). Group exhibitions include Sunday Morning, Galerist, Istanbul (2018); Beyond Words, 4. International Mardin Biennial, Mardin (2018); KEK Sever Misiniz?, The Women's Library and Information Centre Foundation, Istanbul (2018); Spring, 13. Sharjah Biennial offsite Istanbul branch; Signs of Time, Istanbul (2017); Replaced, Rampa Istanbul (2016).
About ABDI CADANI:
(born in Somaliland 1986)
Abdi Cadani currently lives and works out of Istanbul Turkey and grew up in London, United Kingdom. Abdi has traveled to almost 100 different countries as a cameraman and photographer with a particular focus on people and Crises. Iraq, Syria, Ukraine, Libya, Liberia are just some of the recent conflict zones he has traveled to. Abdi is the recipient of many awards for his journalism, most notably 3 Emmy Nomination and 1 win for his work in Mosul Iraq.