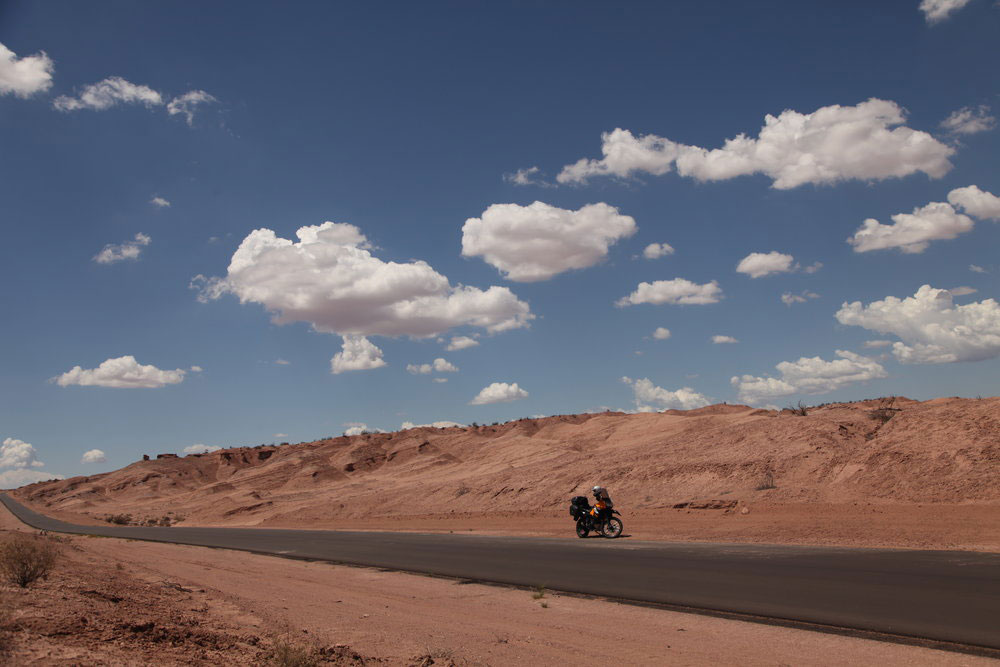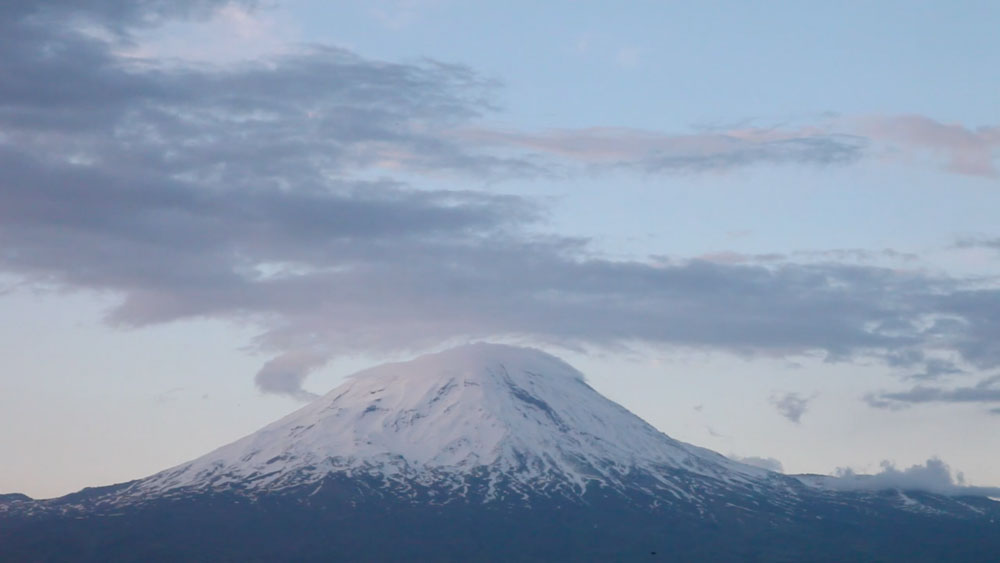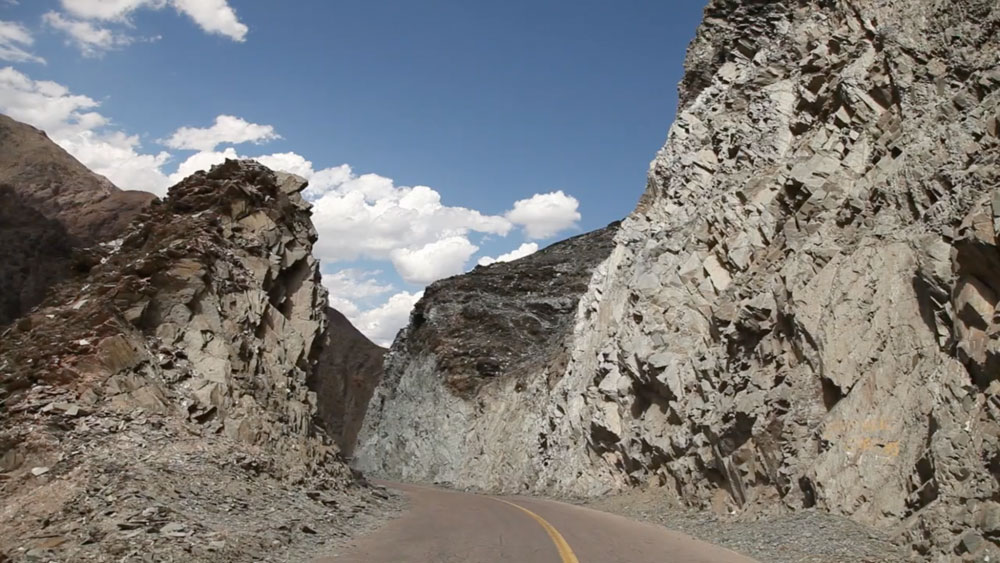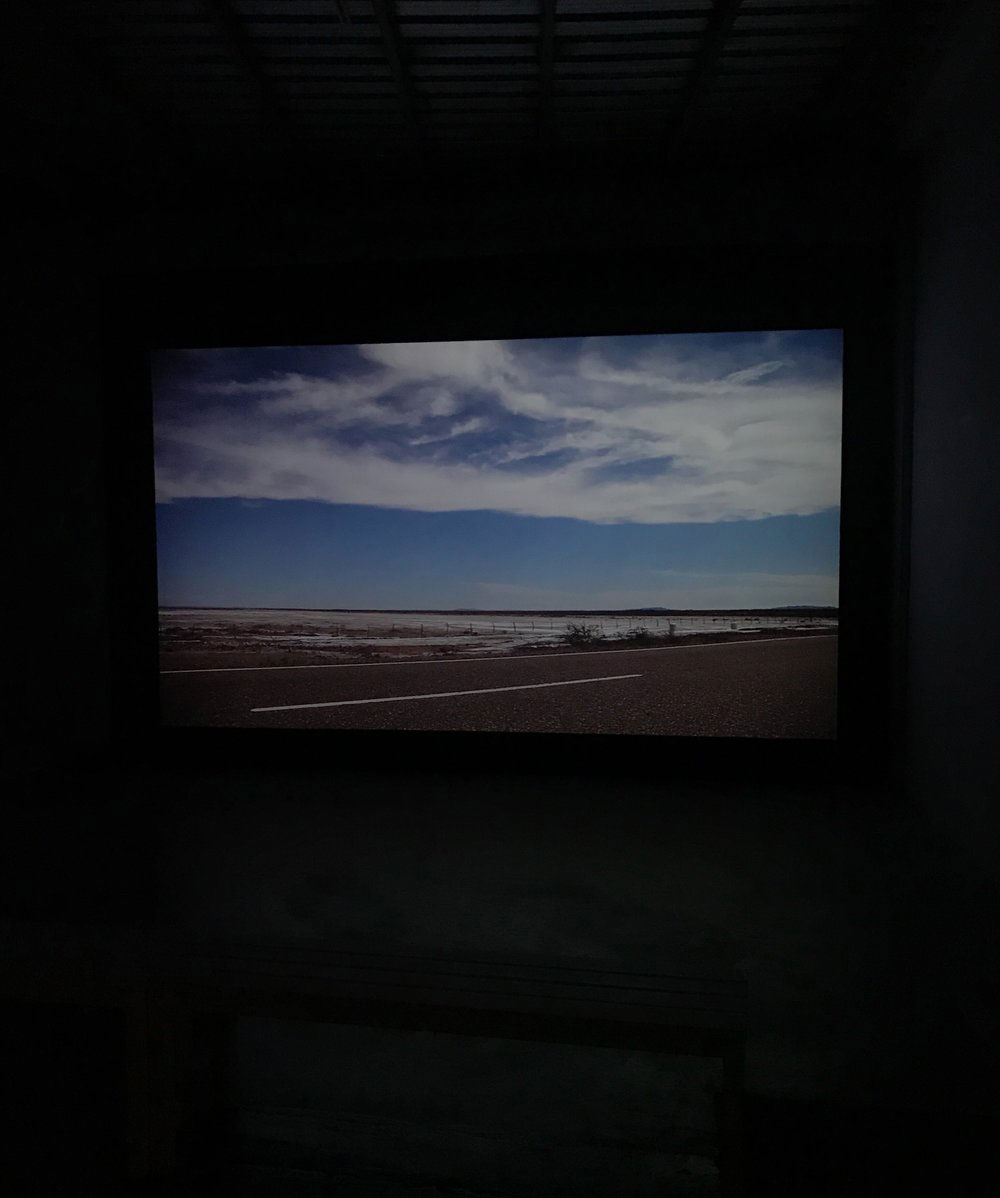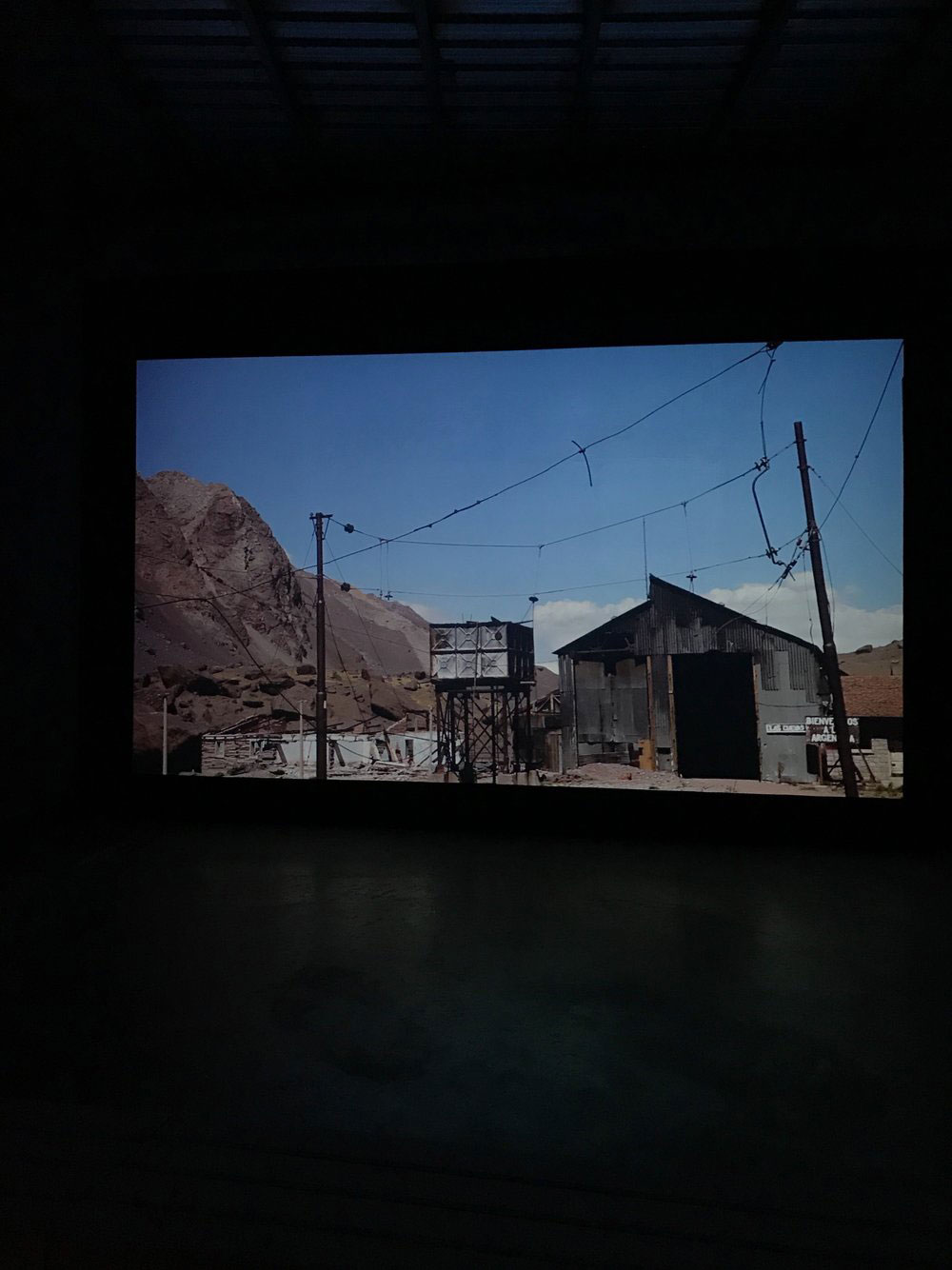 5541
Art Talks: Ali Kazma & Ali Akay
19.09.2018
Bilsart is hosting Ali Kazma's solo exhibition "5541" on September 19 -29. The exhibition takes its title from Ali Kazma's single-channel video work. This work, which was previously shown in "Motopoétique" exhibition curated by Paul Ardenne in Lyon, France, will have its Istanbul premier at Bilsart.
This motion that hold us
Ali Kazma
A topic proposed by Barbara Polla
In "Motopoetique", Ali Kazma shows a video work shot during multiple motorcycle trips taken in 2012 and 2013. Three of these trips were taken with Paul Ardenne, commissioner of "Motopoetique", and accurate follower of the artist's work since 2001. One of these trips was in Anatolia, the other in the far North and the last one in South America. Ali Kazma, here, talks about what bikes represent, and create for him: an intimate space, a path we must follow, power, a companion with which he's soon going to depart with again.
Of sound and images
To ride a motorcycle, at first, is the sensual pleasure of hearing the wind and the machine together; these sounds are fluid, they change with acceleration, deceleration, angle and speed. When I'm riding, I am not able to speak, only my thoughts remain. And this is still the case even if we're several riders. But one feels a fraternal proximity to fellow riders this time, born out of a shared experience of movement through time and space. Moving on the road, I can only hear the wind and the sound of the machine through my helmet and this sound quickly becomes a background noise, a very material sensation that accompanies me. I am immersed in a peculiar world of sound/image. This solitary immersion into the landscape is similar to my immersion into my footage in the editing studio, my headphones over my ears and my eyes fixed at the images. There too, the sound of the rushes' keeps me from hearing anything else, like the sound in my helmet – in both situations I am in a very private cocoon, concentrated on the sound/images that keep unfolding. It's the same type of concentration: there's the sound, the images, and I'm there, navigating through them, alone.
The road's promise
Movement has its own grace and the road is always a promise. Not a fickle promise but a promise you can count on: it flows constantly, faithfully, bringing in new landscapes, forms, lights, unknown pleasures and these constant changes build up a scenario. Something is going to happen for sure, but not something necessarily grandiose. Maybe it'll just be rain – and I discover rain in a new landscape, or tricky surfaces on the road that day or, when everything suddenly turns out perfect, the road, the curves, the view, and wonder-struck by this perfection, I feel I miss it already. The road is of course a metaphor, from beginning to end – on my bike, on the road, I am exposed,– like I am with my work. In both cases, I cannot measure myself against anything else but myself. Nothing is given to me; nothing is taken from me. The direction I am going to take, can only be decided by what is already inside. It's a road I mustn't talk about so much that I exhaust it. Overexposed, it will escape me. It is intimate, and rarely shared.
A natural power
I started riding motorcycles when I was about thirteen. We could, at that time in Istanbul, rent scooters illegally. And then, in Izmir, I had some older friends who already had their own bikes. I would go to Izmir to see them, for the pure pleasure of riding their bikes. Motorcycle? It was love at first sight, immediate love. My bike now is a BMW R 1200 R. I take care of it; it takes care of me. I am proud of my bike – If I was to incarnate as a motorcycle, I wouldn't be just any kind; I would be my bike. I love it because it's powerful without effort; it's constantly powerful, no need to push the engine to develop its power. It is not a show-off. It is a machine that is proud to be just that; a machine. And it stops as it goes, precisely and without fuss. You learn the value of stopping power in motorcycles quickly when you see an obstacle – a tree, a truck, a deer, coming towards you in an ungodly speed.
To ride a motorcycle, a form of accomplishment, isn't something you can "have", it doesn't go through the prism of an object, nor recognition. It's a route, a process, a momentum. It's a construction you work for, brick after brick, layer on top of layer. Accomplishment is a road that never ends: it's about finding a core mode of being that is "proper" for oneself. It's also a matter of luck. One needs to be given early on the ability and the strength to make it; one must feel confident against the odds, to resist the surrounding pressures and short cuts. One has to work on the accomplishment constantly. It cannot survive on its own. A motorcycle is similar in this way. It stays upright through movement and care. If you let it go even for a moment, it will collapse. Usually with dire consequences, as most riders know only too well. It collapses, just like your life would collapse, if you don't pay attention constantly.
To live until exhaustion riding a bike involves all of the body and the senses. You have to pay attention, mentally and physically. At the end of a whole day of riding, I am exhausted. When I'm riding, it's very hard for me to stop unless I'm completely worn out. My body needs this total depletion, it aspires to reach that point where it needs a complete recharge. It's only then that it feels right to stop. If I stop before that moment, I am left with this nervous energy that cannot find an outlet and feels 'wrong'. But if you have reached that moment of exhaustion, it's a delight to have a deep rest and feel the body recompose. Then and only then, the perfection of a glass of wine is revealed to you and a hot shower followed by deep sleep turns out to be heaven itself. And more of this tomorrow! I am convinced that exhaustion/regeneration is the best way to stay fresh, young and alert. When the body rests after exhaustion, it regenerates itself, looks over the parts that need fixing and attends to them. The same process applies to the mind – I like working, filming, editing until exhaustion. Then I change the rhythm, I rest, sleep, read, expose myself to different things. I believe this alternation is necessary. I think that if we don't exhaust ourselves continually, and in different ways, we age prematurely. Movement, change, exhaustion protect us from entropy.
And all this and more, the bikes give us.
About ALİ KAZMA:
1971, Istanbul
Ali Kazma is a video artist whose works have been exhibited in biennials and art institutions worldwide. Having received his MA degree in 1998 from The New School in New York City, he returned to Istanbul in 2000 where he still resides.
Kazma has participated in biennials including Venice, Istanbul, Sao Paulo, Curitiba, Thessaloniki, Lyon and Havana. The 55th Venice Biennial of 2013 featured the solo show of the artist at the Pavilion of Turkey. Among the institutions that have exhibited his works are Musée d'art Contemporaine, Lyon; ARTER, Istanbul; Lenbachhaus, Munich; MAXXI, Rome; Hirshhorn Museum, Washington DC; and MEP, Paris; and recently the Jeu de Paume, Paris.