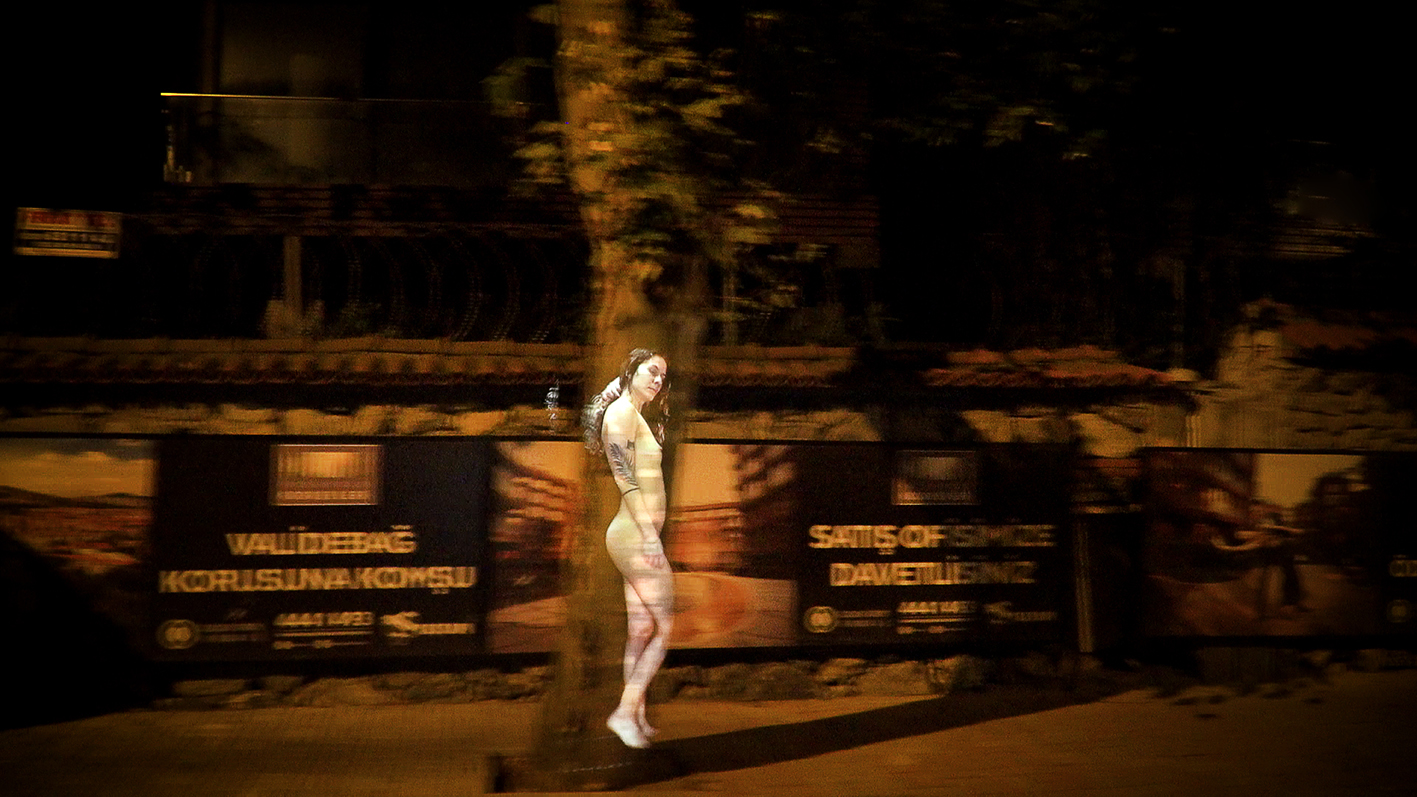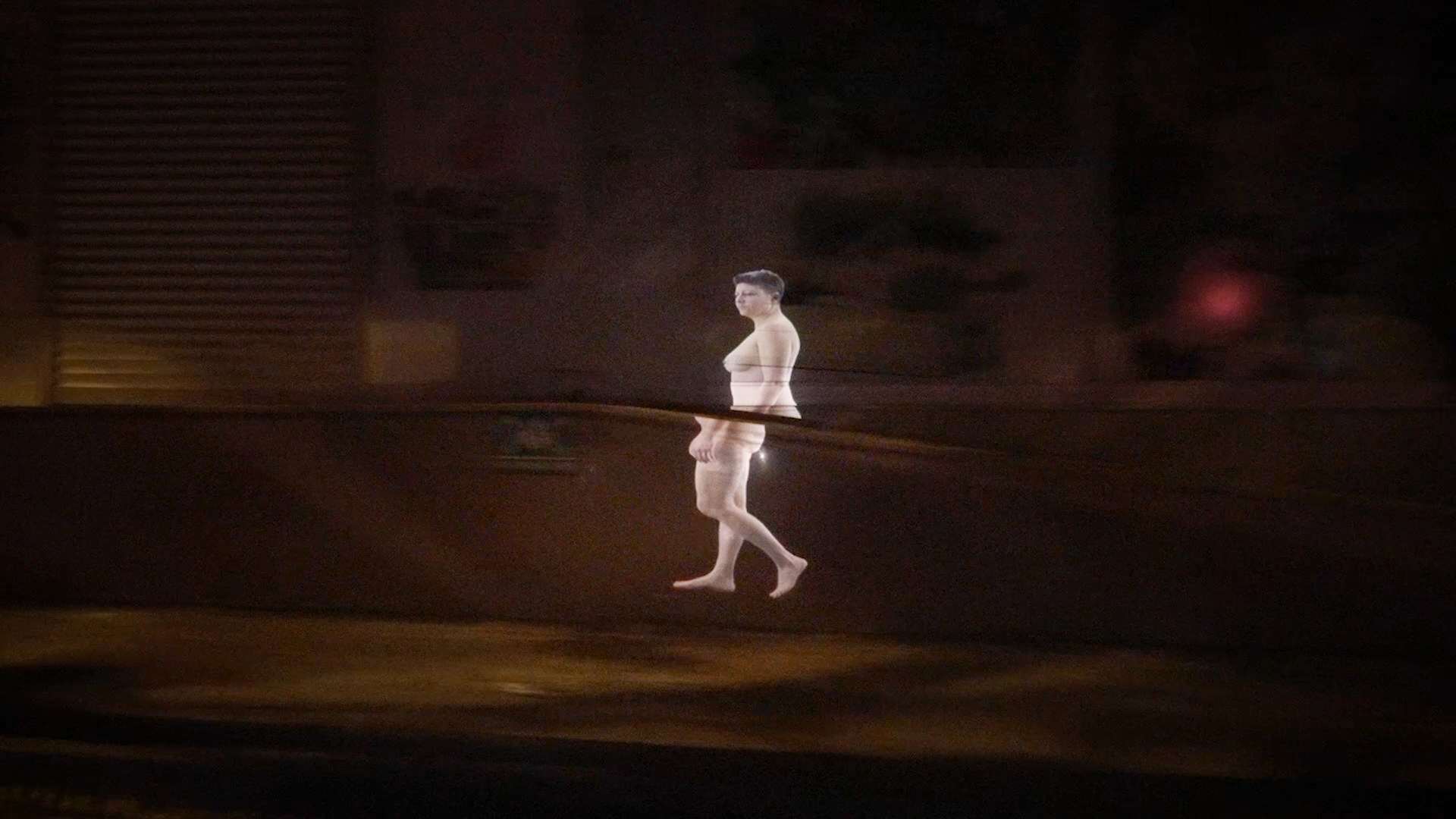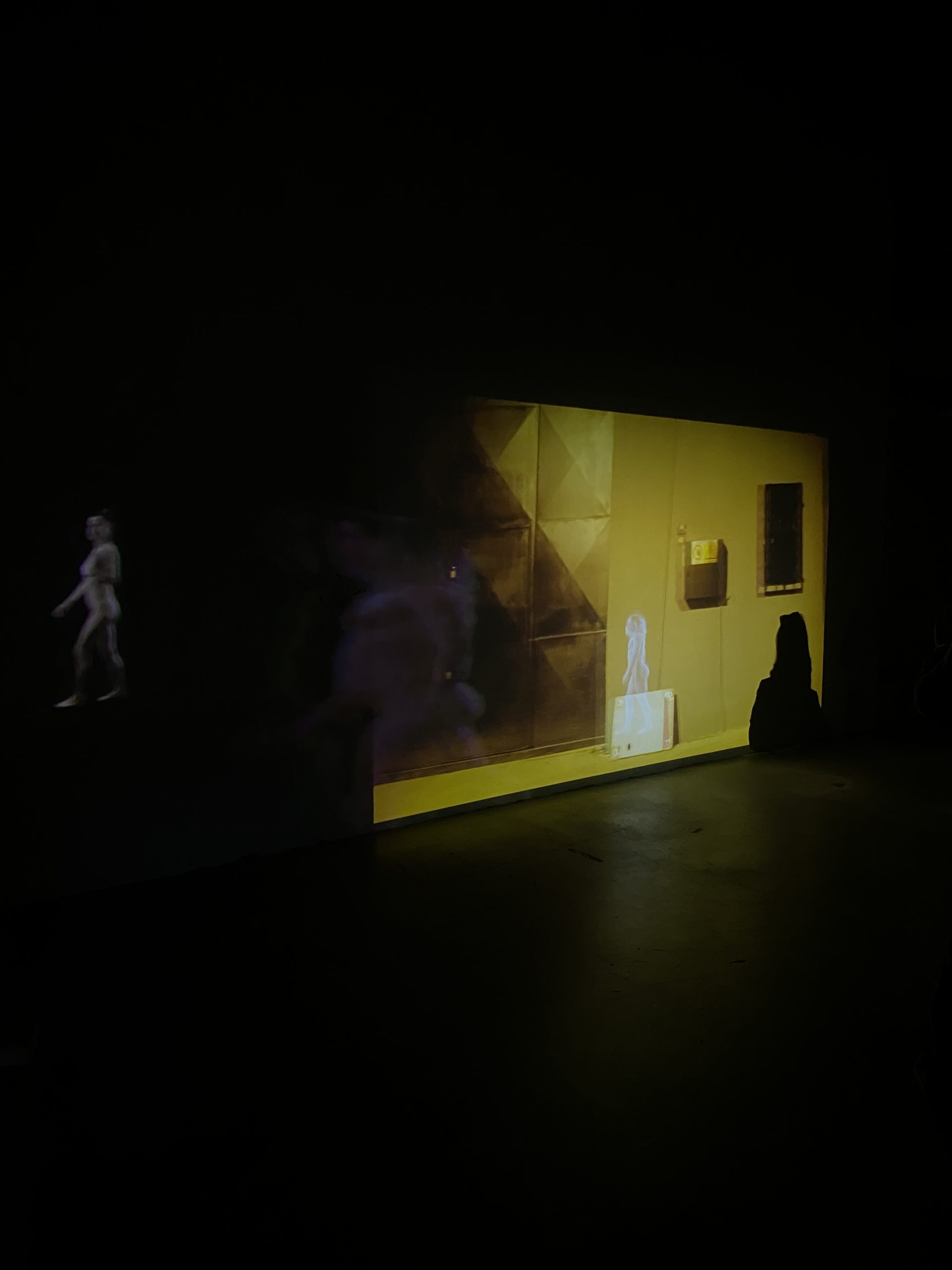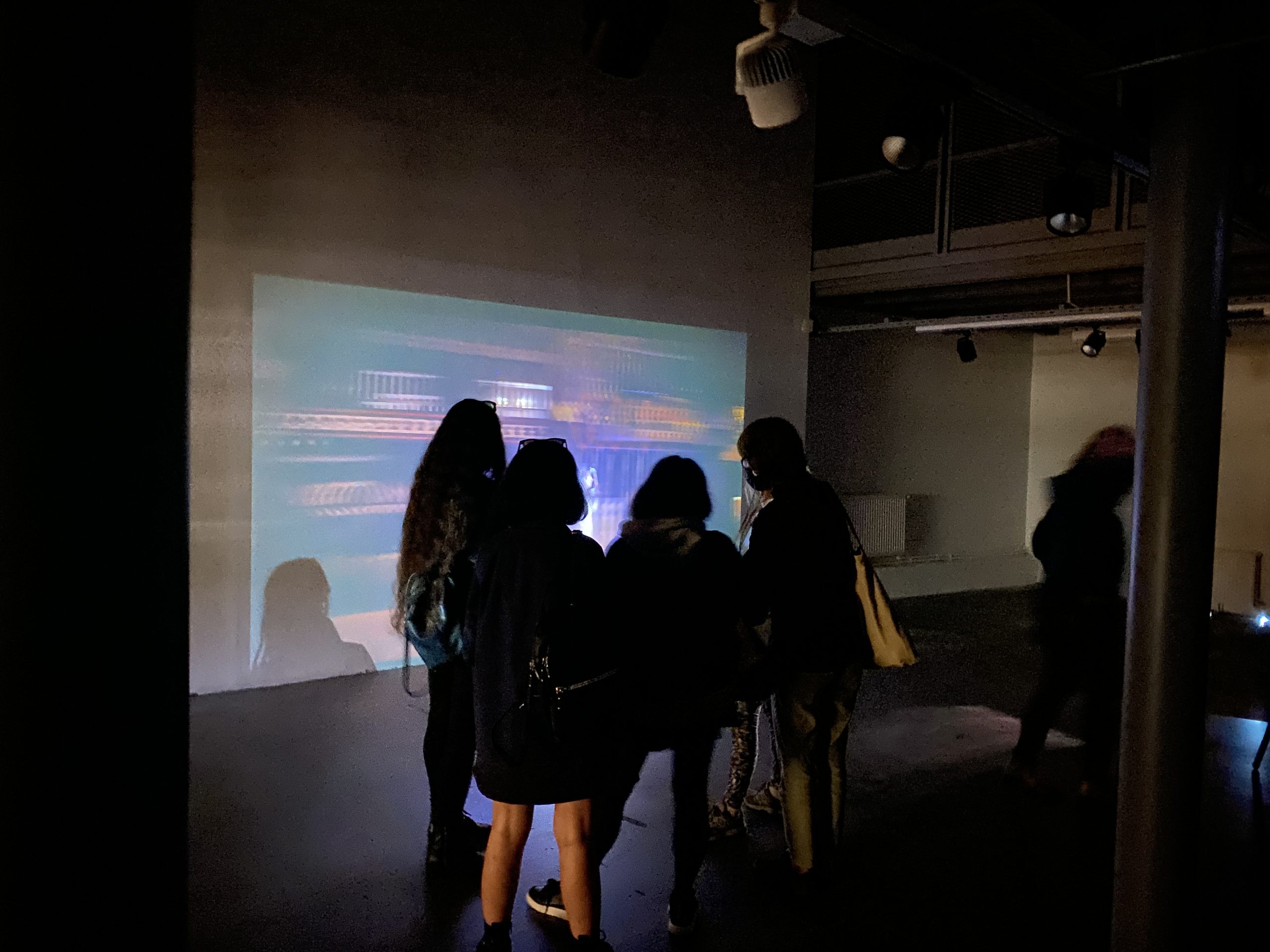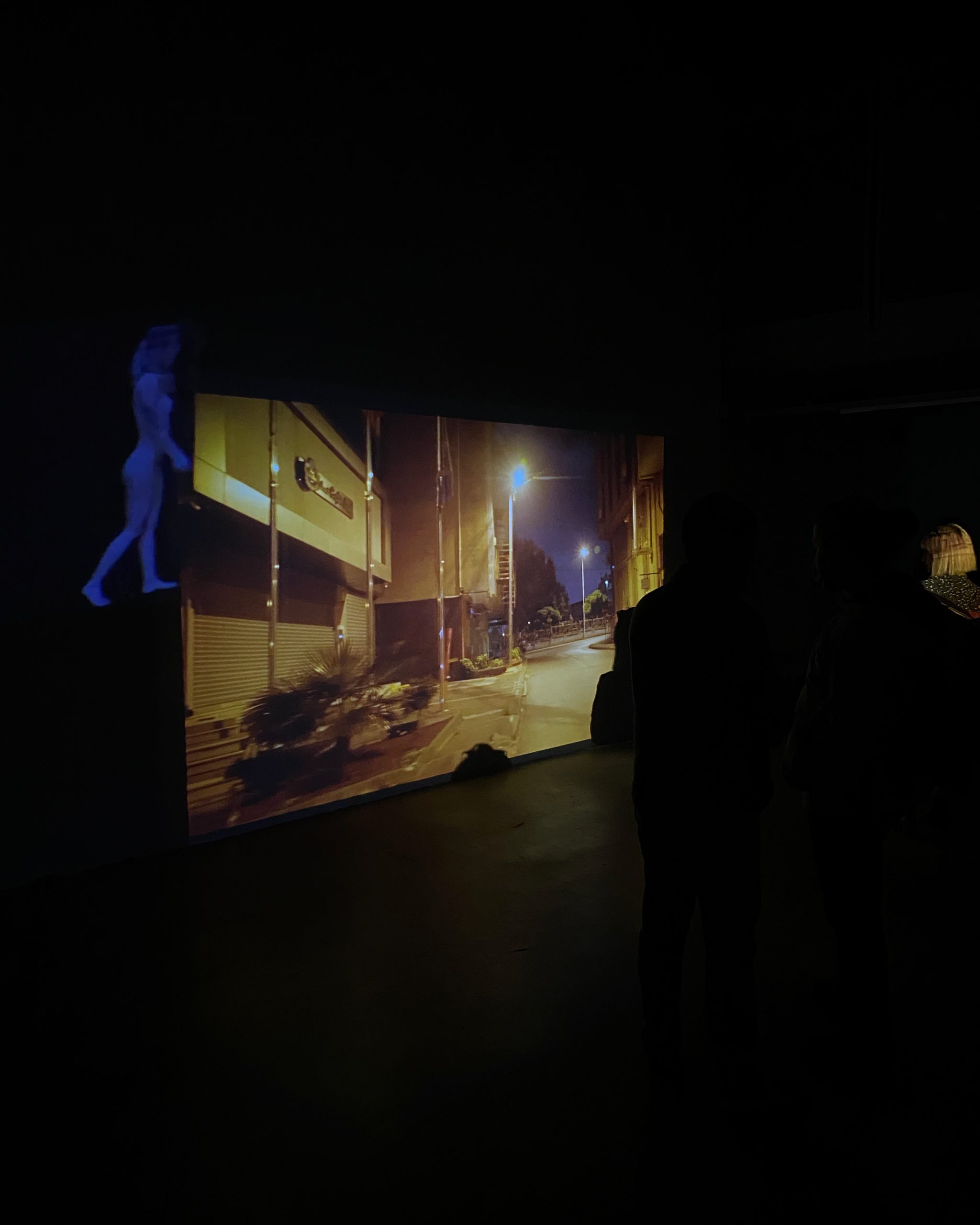 ALLEGORY OF A DREAM
Curator: Melike Bayık
Art Talks: Elçin Acun & Melike Bayık
07.10.2021
Bilsart is hosting Elçin Acun's exhibition entitled "Allegory Of A Dream" between 7-16 October curated by Melike Bayık.
In this video installation, transparent body images, which are caught between visibility and invisibility, aim to occupy the masculine public space with illusions wandering silently and recklessly in various urban spaces. These body images explore the limits of possibly existing as a dream in reality. They desire to bring their passive, marginalized forms, which are pushed into the shadows and rendered illegible, to a new, active position. Instead of bringing the left out to the center, they aim to break the rigid fixation of gender by dispersing the center itself and divide the central position of patriarchy that determines the acceptability of bodies. They rehearse a dream where a queer and feminist possibility has taken over.
ABOUT ELÇİN ACUN
Elçin Acun (1982) lives and works in Istanbul.
Acun completed her undergraduate and graduate studies at Mimar Sinan Fine Arts University, Department of Photography. She still continues her Proficiency in Art education and works as a Research Assistant in the same department.
Her work mainly focuses on body, identity, gender and women's politics. Acun takes her own experiences as a reference and starting point. Recently, she has been producing conceptual and fictional works using photography and/or video. She is a co-founder of Koli Art Space and a member of PLATFORM by GAPO.