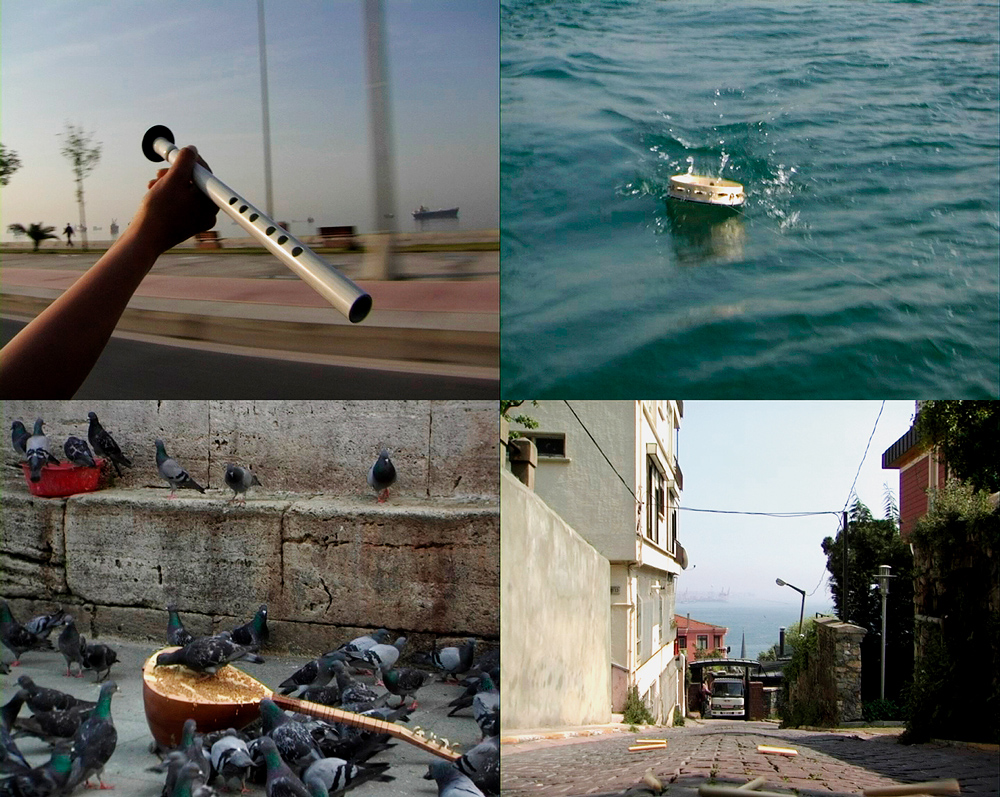 CITY LANGUAGE I
Art Talks: Başak Doğa Temür
07.02.2018
Bilsart is pleased to host Nevin Aladağ's exhibition entitled "City Language l" on February 7th – 17th. The exhibition is titled after Nevin Aladağ's video work dated 2009.
Nevin Aladağ's art practice is based on a wide range of media including performance, video, photography, sculpture and site-specific installation. Drawing attention with the use of materials such as carpets, cloths, curtains and mirrors, the artist focuses on the changing social values and identity forms in the cultures and on the social and political issues of immigrant life. "Sound" plays a big role in her works.
In Aladağ's own words; "The experiences I gained as I was growing up in Germany, have led me to seek new languages, new associations, new shifts, and to cause infraction in social and other boundaries with metaphors and other similar means". Nevin Aladağ's video work entitled "City Language l" is the first of a series composed of pieces of equal-sized images. The video reflects the interaction of musical instruments such as the flute, tambourine and saz (a string instrument) with wind, water, streets and pigeons in various public spaces of the city. All four instruments make familiar sounds but in strange ways. It is more like the city is the musician, and what we hear turns into the sound of the city. Towards the end of the video, the instruments no longer need anyone; they seem to walk by themselves in the city.
About NEVİN ALADAĞ
1972, Van
Nevin Aladağ studied sculpture at the Academy of Fine Arts in Munich and has been living and working in Berlin since 2002. Nevin Aladağ's installations, videos and performances have attracted international attention. In this sense, her works have been shown in various international solo and group exhibitions. Among those are; 14, Kassel, Germany; 57th Venice Biennial, Venice, Italy; Hamburger Kunsthalle, Berlin, Germany; Lentos Kunstmuseum, Linz, Austria; Kunstmuseum Stuttgart, Stuttgart, Germany; Kunsthalle Basel, Basel, Swiss; Pythagorion Art Space Schwarz Foundation, Samos, Greece; Kunstverein Gottingen, Gottingen, Germany; Berlinische Galerie, Berlin, Germany; Arter – Space for Art, Istanbul, Turkey; MOT – Museum of Contemporary Art Tokyo, Tokyo, Japan; Haus der Kunst, Munich, Germany; Hayward Gallery, London, UK; Kunsthaus Zürich, Zürich, Swiss; Kunsthalle Fridericianum, Kassel, Germany; Museo Tamayo in Mexico City, Mexico. Aladağ also participated in 2013 Sharjah Biennial (UAE), 5th Biennial 2009 (Turkey), XIV Biennale Internazionale Scultura, Carrara 2010 (Italy) and 8th Taipei Biennial 2008 (China).