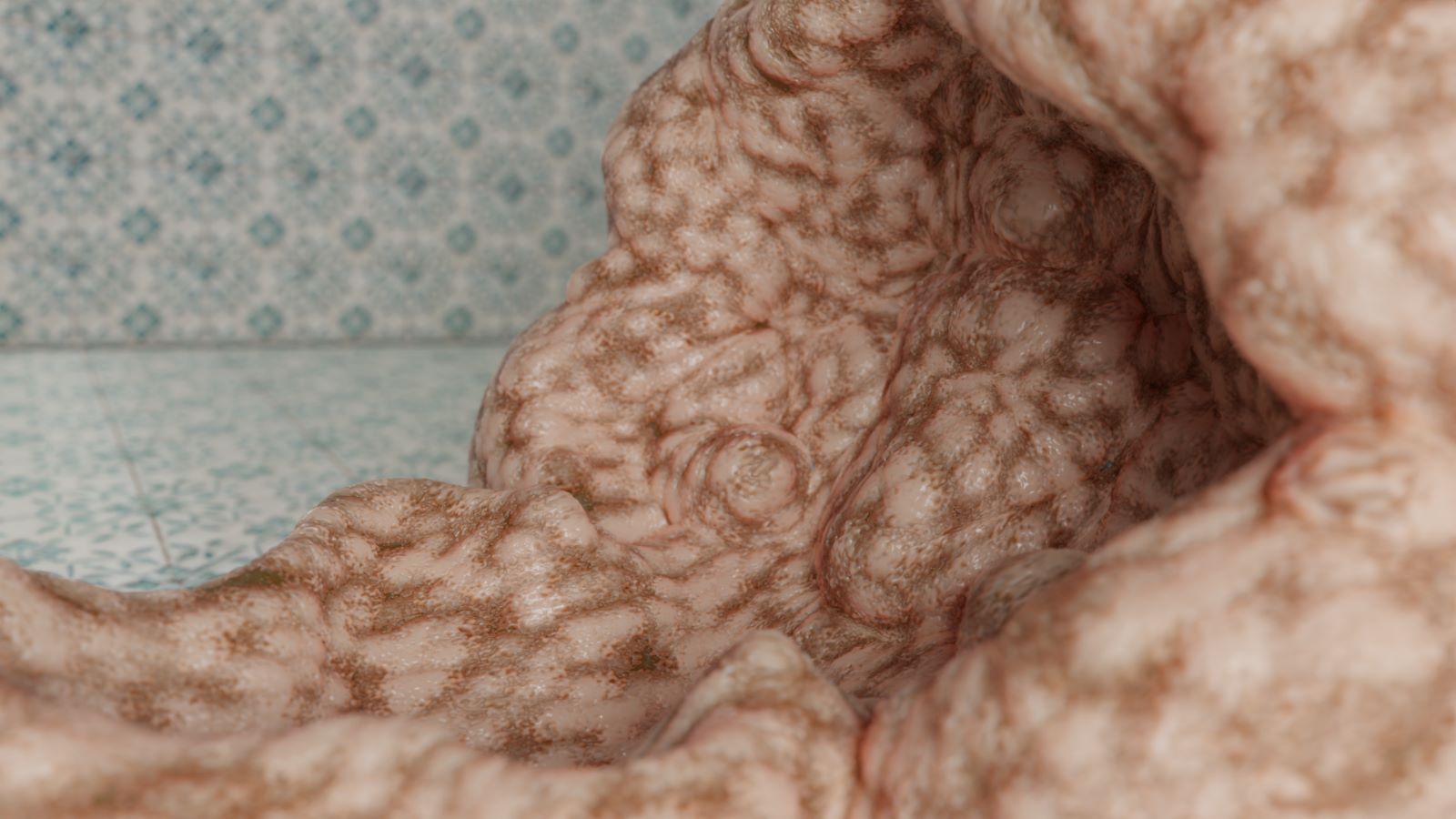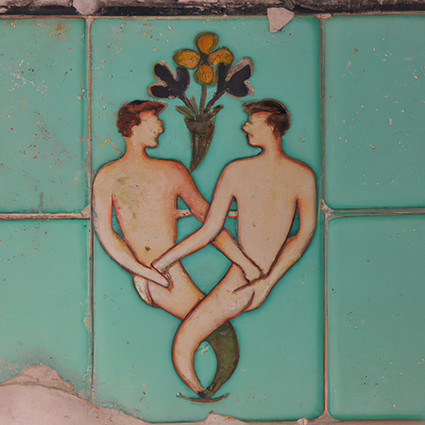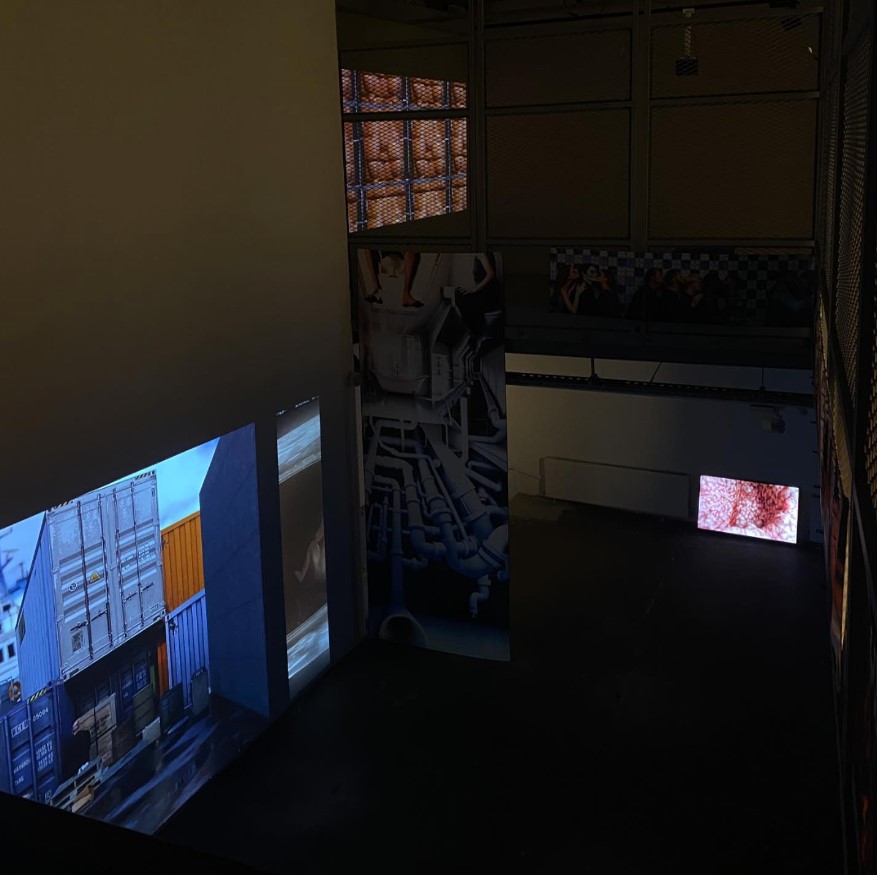 IN A STATE OF FLUX
Curator: Fırat Arapoğlu
Art Talks: Ahmet Rüstem Ekici & Fırat Arapoğlu
07.12.2022
Bilsart is hosting Ahmet Rüstem Ekici's series entitled "Wet Area" between December 7 – 17, 2022 as part of the "In a State of Flux" exhibition curated by Fırat Arapoğlu.
In a State of Flux
"Flux" means "to flow" and "change" in Latin and other European languages, and also in English the word "flux" means "high tide-low tide", "constant change" and medically "urinary system". Flux, as a "concept", can be followed chronologically from certain aspects in historical thought. Heraclitus's words "pante rei" (everything flows) and Hegel's statement that "struggle is the ancestor of all things" stating that everything is in a constant state of flux and grounding the dialectical structure of thought are examples of this "fluidity" state in terms of philosophy. Henri Bergson stated that evolution is a process of constant flow and change as well.
It is possible to determine the state of being in a constant state of flux in terms of gender and sexual identity. In this context, the video-screening program "In a State of Flux" discusses fluid gender and sexual identity phenomena with the work of Ahmet Rüstem Ekici and Özlem Şimşek. Ekici focuses on toilets, one of the spaces that transform with the diversity of experience, with the "Wet volume" where the relations of body and architecture are made visible. Özlem Şimşek, on the other hand, focuses on images in Turkish melodrama cinema in her new series in the exhibition. In this way, Şimşek raises questions on the representation of gender, sexuality and desire in the context of fluidity and its effects on the construction of our selves. In Zen thought, the world is in a constant state of fluidity and change. These concepts of flow and change pave the way for the integration of art with the world. In this respect, the natural environment causes chance and change to be a determining factor in artistic creation, and "In a State of Flux" can be seen as an effort to create a platform where we can think about all these phenomena.
Fırat Arapoğlu
Wet Area
After the Gynaeceum, Turkish Bath and Sauna exhibitions, Ahmet Rüstem Ekici focuses on toilets, one of the spaces that transform with the diversity of experience, with his new series "Wet Area", in which he explores the relationships between body and architecture.
In the series, which Ahmet Rüstem Ekici constructs with 3D modeling, animation, hologram, augmented reality and artificial intelligence, the space and the functions of its elements, the artist deals with toilets, which is one of the wet spaces, with a multi-view. Following the traces of architectural planning, patterns, transforming functions and the formation of architectural standards with the fiction of the past, present and future, the series questions gender, pleasure and diversity of use with virtual surfaces. Fırat Arapoğlu, Ari Büyüktaş, Jilet Sebahat and Qubra Uzun accompany the exhibition and the booklet prepared for the exhibition with their texts, voices and forms.
ABOUT AHMET RÜSTEM EKİCİ
Ahmet Rüstem Ekici is a multidisciplinary artist working in the field of body, architecture and optical perception. In the series on gender and space, the artist focuses on spaces transformed by experience. While digitally visualizing these series, which deal with gender, architecture and body relations, Ekici uses the storytelling language of archaeological surfaces and objects. The works of the artist working on AR / VR were exhibited at the Ars Electronica Concrete House, CADAF Online, XX Art Flaneire, Museari Queer Arts Museum, Thessaloniki Queer Arts Festival. After "Hamam", one of Turkey's leading augmented reality exhibitions, Ekici created the "Sauna" exhibition as a VR experience. The artist studies on space and archeology.
Chosen by U.S. Educational and Cultural Affairs / ZERO1 for the American Arts Incubator Amplify 2019, the artist continues her digital work and explores the potentials of augmented reality. Ahmet Rüstem is the brand ambassador of AR application Artivive and is in the "Meta Creators of Tomorrow" program.
Born in Adana in 1983, Ahmet Rüstem Ekici graduated from Bilkent University, Faculty of Fine Arts and Architecture, Department of Interior Architecture and Environmental Design in 2008. Ekici worked as a stage designer for many years and teaches courses on "Space Design for Camera" and "Illusion in Spaces" at the Faculty of Design and Architecture at MEF University.