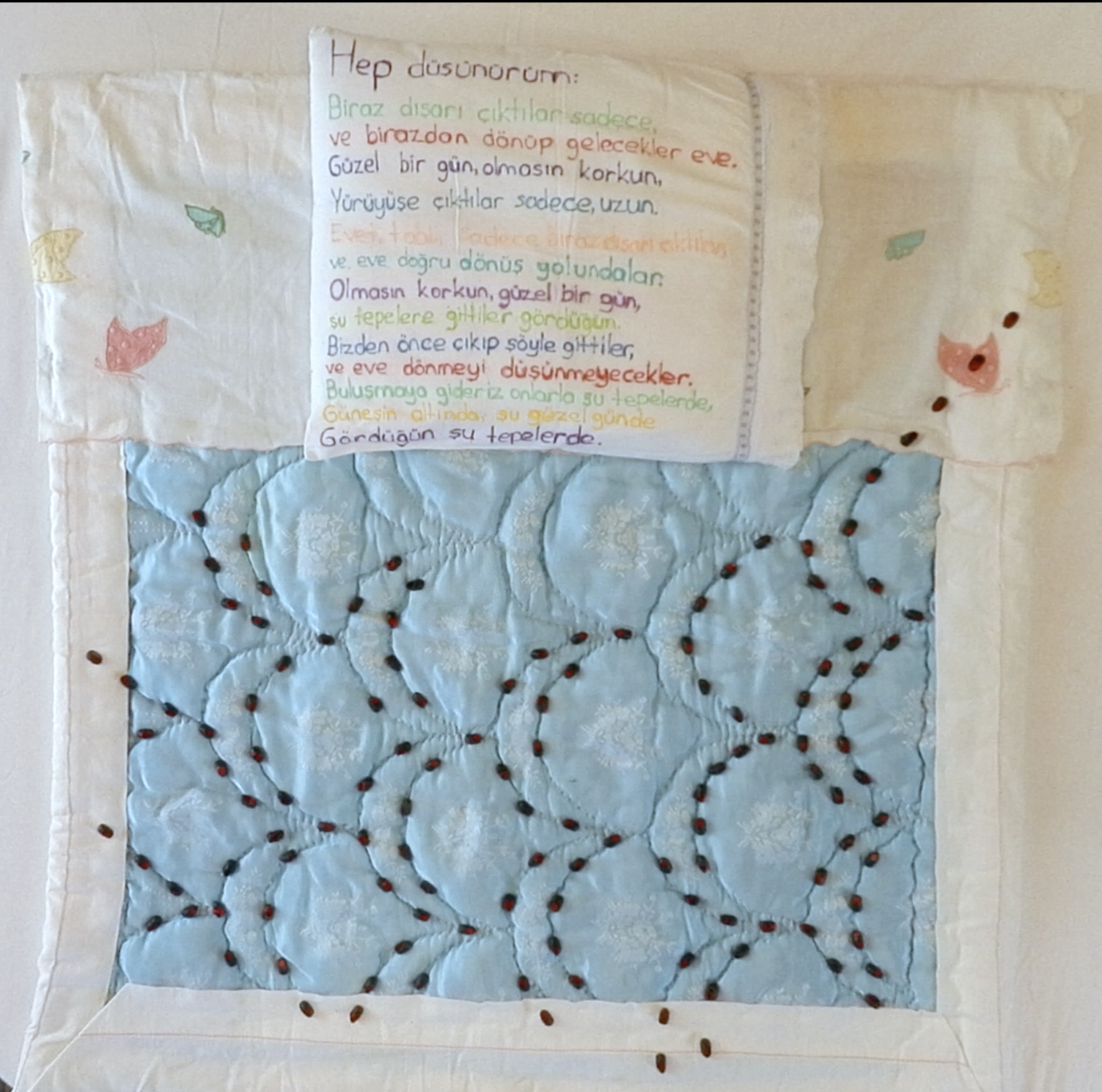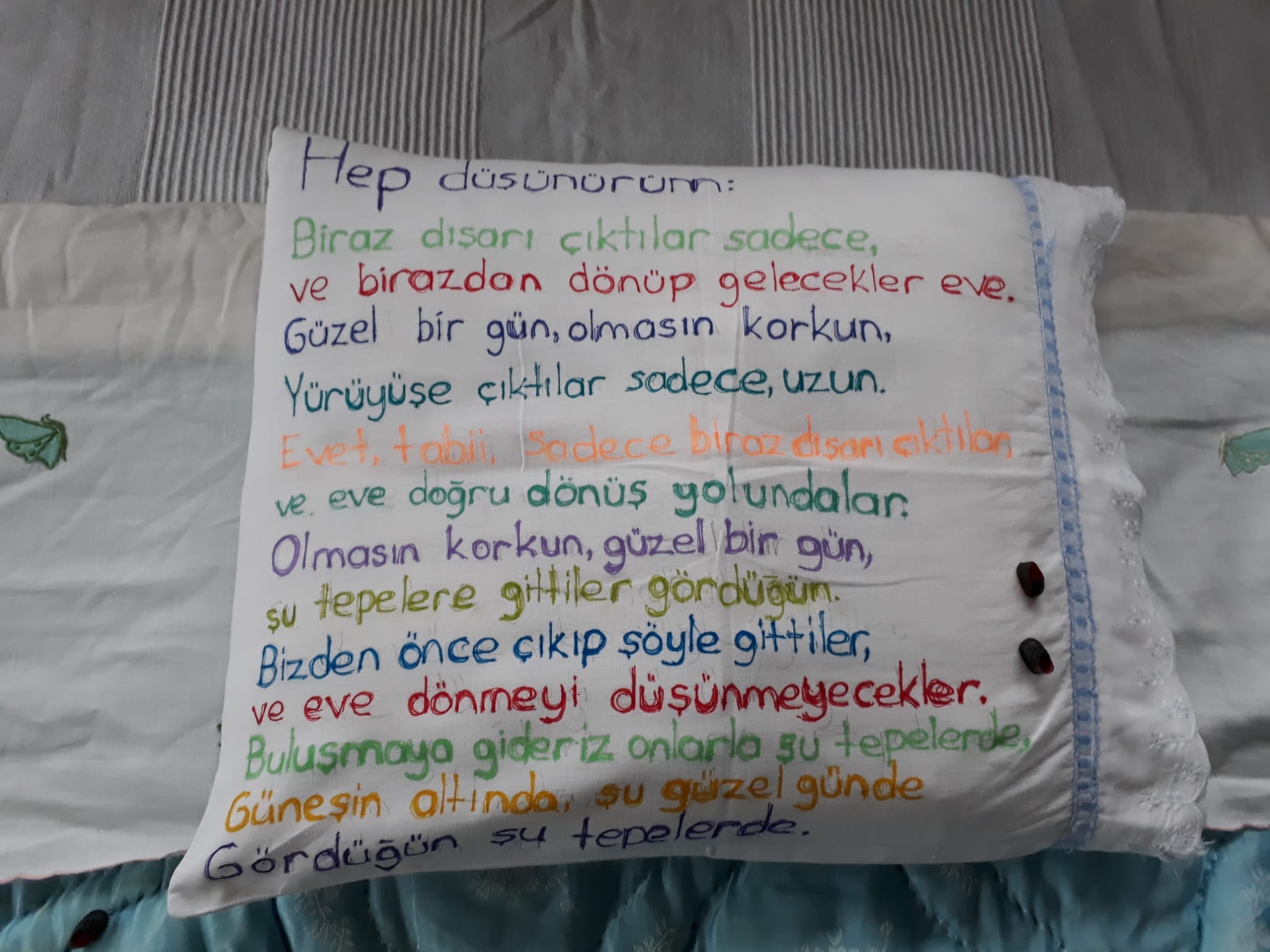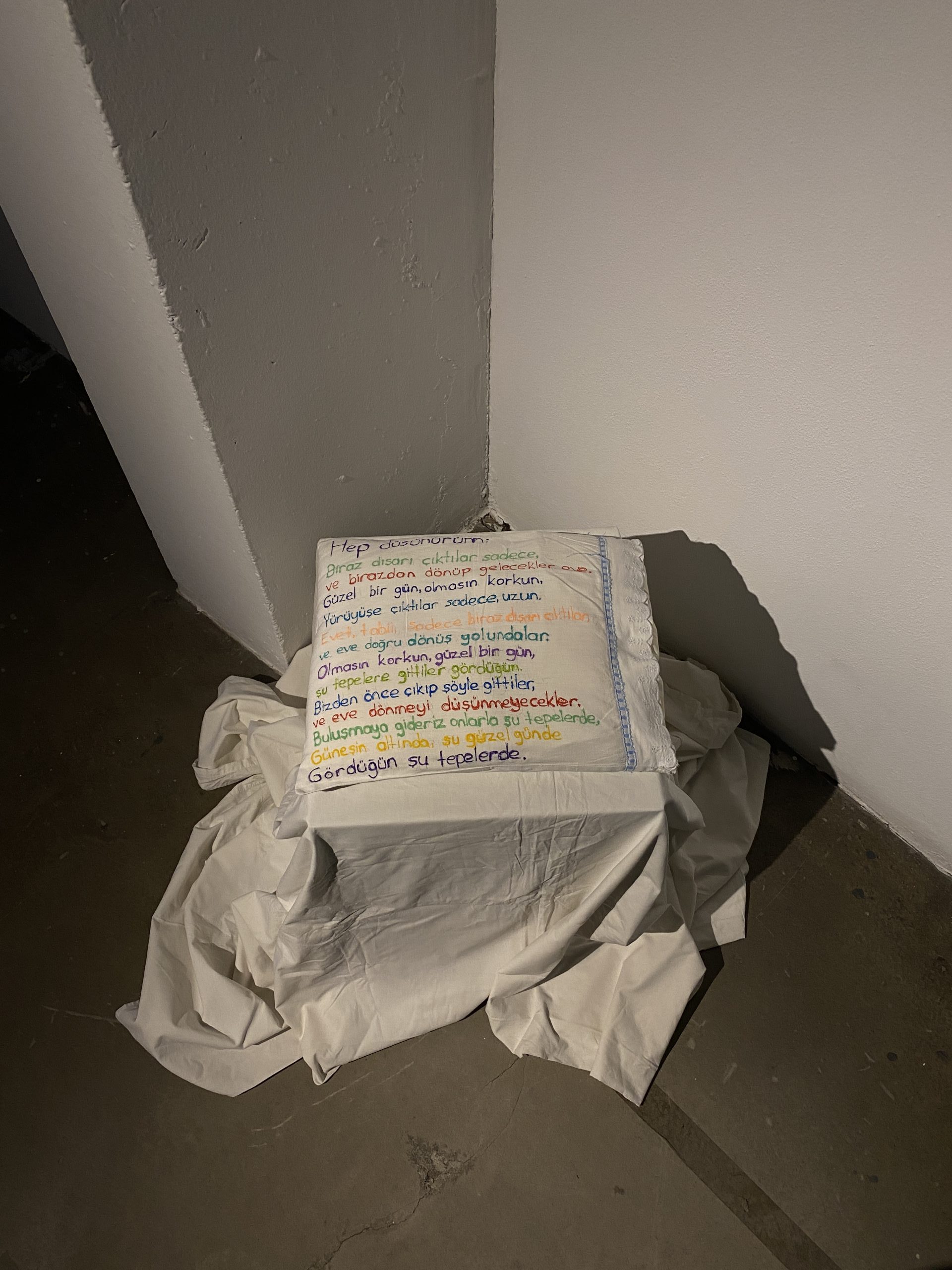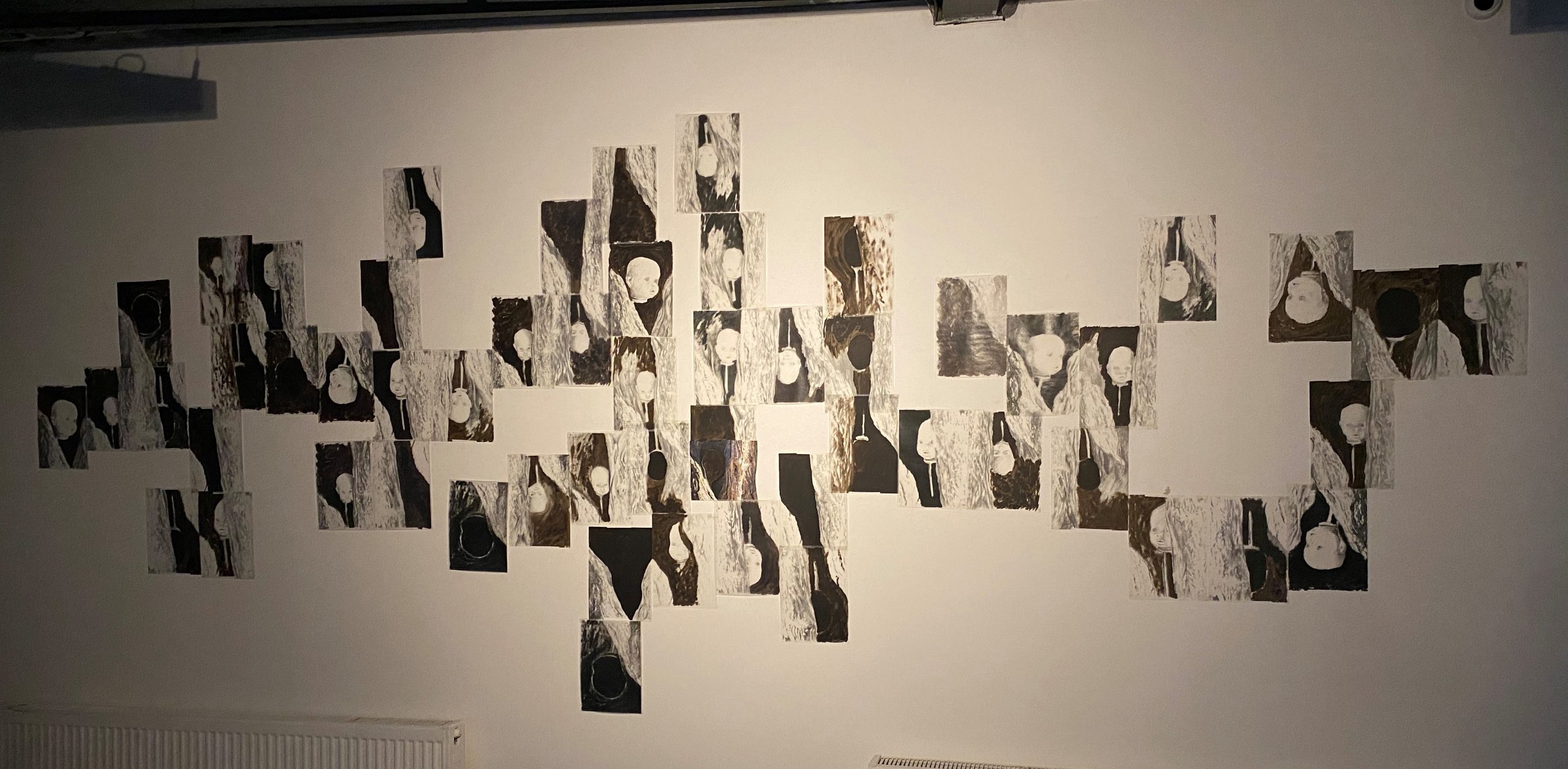 POETIC HEAVINESS
DREAMY
Art Talks: Nurcan Gündoğan & M. Wenda Koyuncu
18.02.22
Bilsart is hosting Nurcan Gündoğan's exhibition entitled "Dreamy" between 18-26 February curated by M. Wenda Koyuncu.
Can literature -poetry, in particular- resist the heaviness of life?
How does the pessimistic heritage we inherit culturally/socially and the decline of imagination lost in the fog of an uncertain future create unity in today's imagination? Italo Calvino, in the book called American Lectures, suggests that literature is an opportunistic way of providing lightness in the face of life's heaviness.[1] The use of language that evokes lightening or lightness -a valuable term Calvino wishes to be left to the "next millennium"- is at a critical threshold in terms of its existence in visual space. The language of lightness appears as a relief from the overbearing weight of the imperative language – both colloquial and formal – shaped around objects and situations. Speaking the language of lightness – just like a cloud, a dust layer, a magnetic field on Earth – can create an outlet against these gravitating objects and situations encompassing history, discourse and law.
According to Barthes, poetry is formed as a field of freedom and action that can dissipate and mock the fascistic structure of language. In this sense, separating the visual from the vocal or verbal can create an endless imagination. Thus, the outlet offered by the light language of literature – in form of poetry – deepens the visual space.
Emin Çelik and Nurcan Gündoğan "weigh" this lightness-heaviness issue by referring to the lightness of poetry, which offers a way of escaping (outlet) the heaviness of the world. They point to the folds where the feelings of pain, grief and loss are both differentiated from and shared in the works of two poets and a composer, who lived in separate geographies – one from the east and the other from the west – almost around the same time.
---
[1] Article by Murat Kacıroğlu, https://dergipark.org.tr/tr/download/article-file/236887
Emin Çelik
Rebellion and Melancholy
Emin Çelik presents the eulogies of his great grandfather Mullah Ahmet Haydarî, who lived at the beginning of the last century and participated in wars and witnessed great tragedies, as a biographical performance. Created with an imagination emulating that of Parajanov's, this performance art honours his grandfather's heritage. Starting with mysticism, the ephemeral journey of Mullah Haydarî evolves into a deep melancholy as he witnesses constant migrations, separations and suffering. Çelik combines his great-grandfather's archival practice of collecting objects and documents with his own practice using a number of symbolic industrial objects.
Nurcan Gündoğan
Dreamy
In "Dream", Nurcan Gündoğan focuses on the socio-political continuity of the endless violence and cruelty towards children. The artist works with the poems written by the German poet Friedrich Rückert for his deceased kids and the song, "Leeds on the Death of a Child", composed by Gustav Mahler upon his inspiration from Rückert's poems. Based on the image that a child's ephemeral/transient life is a kind of dream for both the child and its family, Gündoğan's thought-provoking work reminds the audience that this dream can turn into a nightmare. Can Calvino's proposal provide the necessary lightness, suggesting literature -poetry- as a way of escaping the weight of the world?
---
[1] Aktaran Murat Kacıroğlu, https://dergipark.org.tr/tr/download/article-file/236887
NURCAN GÜNDOĞAN
DREAMY
The death of a child is a pain that unites people everywhere in the world – not just the child's parents, but everyone. Could there be a greater pain than a life short-lived – like waking up from a dream into a nightmare? Following the grief of the loss of his children, Friedrich Rückert wrote these poems in the mid-19th century.
A lot has changed from the times when every household – rich or poor – shared the great pain of losing a child – due to 20th-century medical advancements. Although the rate has decreased, child mortality is still a matter of concern today. While the cause, place and time of death may change over time, losses, deaths and grief remain. How would someone live with this pain? Is sheer perseverance enough?
ABOUT NURCAN GÜNDOĞAN
Nurcan Gündoğan graduated from Yıldız Technical University, Faculty of Art and Design, Combined Arts Programme, in 2004. She lives and works in Istanbul. In recent years, Gündoğan has been creating works mainly on women and children. The artist produces works using video, installation and mixed media.
Exhibitions:
March 2019 Kasa Gallery, "Flower Wound"
"Hey Worker", video installation
"Silent Requiem", installation
"Well", installation (in collaboration with Neriman Polat)
July 2018 Bayan Yanı Art Project, "Prosopagnosia", "Flu", photography, mixed media, 30 x 150 cm.
May 2017 Ark Kültür, "A Room of Our Own"
"Kestik Bitti", installation
Feb 2016 Nilüfer Municipality (Bursa), "Impenitent"
"Bağdat'ın Kızı", installation
Nov 2014 Apartman Project, "Stay With Me", mixed media notebook